Pride is Personal
June 16th, 2023, by Jonathan Brannan
Discover expert insights about LGBTQ+ travel in Africa with our President Sherwin Banda. Appointed to Condé Nast Traveler's first-ever Global Advisory Board and recognized as one of Robb Report magazine's "16 LGBTQ+ Visionaries in Luxury You Should Know," Sherwin is very passionate about creating diverse and safe spaces for all who visit Africa.
While misconceptions persist about the continent, Sherwin sat down for a Q&A to discuss his time growing up in South Africa, where Africa is heading, and what destinations need to be on your radar.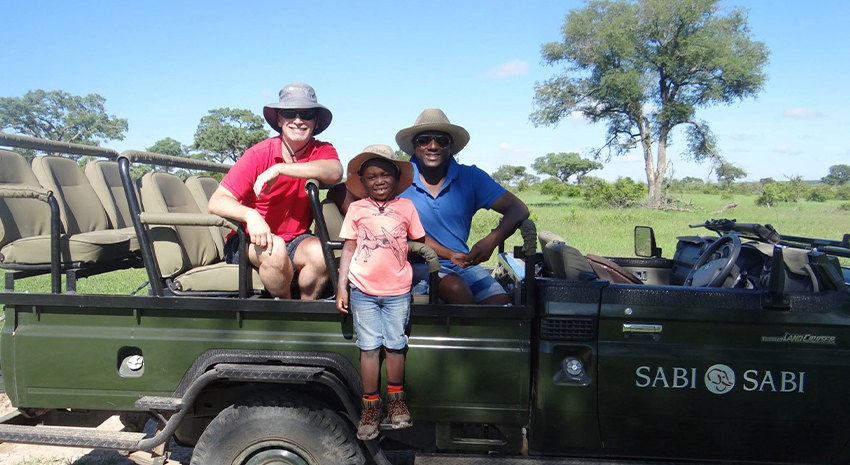 What do you think is one of the major misconceptions about LGBTQ+ travel in Africa?
A common misconception is Africa is not safe for travelers, and especially LGBTQ+ guests. In 1996, South Africa became the first country in the world to prohibit discrimination based on sexual orientation in its constitution and to protect LGBTQ+ people. Most people don't know that South Africa legalized same sex marriage in 2006 which was years before U.S. recognized same sex marriage. There is still a long way to go to have gay marriage recognized across Africa, however LGBTQ+ people are living and thriving in the destination.
Lodges, camps, and hotels across our experiences are well-vetted to meet international service standards and the specific needs of all guests. You will come for the wildlife, but the people will steal your heart. Africans are some of the friendliest people on earth.
Why do you think this perception exists that Africa is lagging behind the rest of the world in terms of LGBTQ+ travel?
Colonization and religion have prolonged the stigma attached to homosexuality and many countries were isolated for decades. Isolation still exists for some of these countries and that is where you see the strictest laws. Digital technology and the movement of people through tourism and business is really the changemaker, connecting Africans with people and new ideas. As Africans are exposed to different cultures and the locals advocate for a change in laws, we see mindsets changing.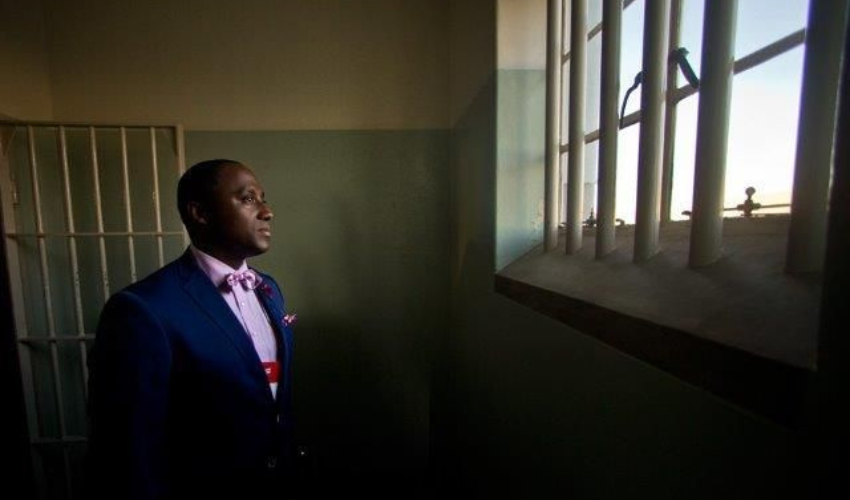 Growing up in South Africa, how did this influence you in life and your role in the travel industry?
I grew up in South Africa during apartheid and the people who became the consciousness of our struggle for freedom were ordinary people. They were religious leaders, teachers, and our elders within the community. Our elders were the protectors of our traditions and our memories. Listening to their stories prior to apartheid cultivated a desire for change within the youth. Our religious leaders challenged us to find an alternative without compromising our traditions or sense of humanity. Those early learnings shaped my desire to live in a life of service to others and to be 100% committed to inclusivity for all.
South Africa is a popular LGBTQ+ destination, what would you recommend guests do in South Africa?
Known as the Rainbow Nation, South Africa truly offers something for everyone. It offers a diversity of activities for sightseeing and checks the boxes in terms of a varying array of accommodations. Cape Town is referred to as the "Mother City" of South Africa and is very gay friendly, with the largest LGBTQ+ community in all of Africa. There are many exciting places to see throughout the city. The pink district called De Waterkant has many LGBTQ+ friendly bars, restaurants, and nightlife.
How does African Travel ensure each guest feels safe and included?
Inclusivity matters and African Travel continues to strive to provide a safe and welcoming space for every guest. African Travel has a diversity and inclusivity training program that works with partner lodges, hotel, and local guides to train each to be sensitive to each guest's needs before a guest visit.
What are some emerging destinations LGBTQ+ travelers should consider?
While 34 African countries, many of which are in Western African, outlaw homosexuality, the continent has made great strides in improving how they recognize the LGBTQ+ community. Where global tourism has had a positive impact on local cultures and citizens have fought for their own freedoms, we've seen these countries affect change first.
It may have started in Southern Africa, but change is moving north. Botswana sets the gold standard for sustainability, and it continues to progress since it decriminalized same sex relationships in 2019. The experiences here are outstanding because the government has limited the number of camps, so you have a truly intimate experience. I would highly recommend relaxing on a beach at the end of a trip and Mozambique has some beautiful beaches. The country also decriminalized same sex relationships in 2015. Seychelles has some wonderful resorts opening this year, including the new Waldorf Astoria and the Seychelles also makes it illegal to discriminate based on sexual orientation.
What are you excited to develop in the next year or two for African Travel?
Each of our safaris have meaningful immersive MAKE TRAVEL MATTER® experiences that benefit both the guests and the local communities they visit. I want each guest to have a deeper understanding of Africa's cultural heritage and impact. We are looking at new ways to share experiences, especially for the African American and LGBTQ+ communities. Seeing the contrast of ancestral traditions and modern culture while connecting guests with these interesting locals is an exciting opportunity for us, especially where it intersects for the LGBTQ+ community.
For inspiration, we have a Pride Safari Guide featuring our top experiences in Africa. Our guide includes helpful tips, how to MAKE TRAVEL MATTER®, and our favorite safaris.
READY TO PLAN A SAFARI?
Call 1-800-421-8907 or fill out our questionnaire and submit it to a specialist to plan a trip.