#TTCTop3 2022 Africa Places to Visit
December 23rd, 2021, by Sherwin Banda
A new year brings new adventures and I'm eager to fill it with travels. I'm blessed to have been born in Africa and look forward to discovering new places and rediscovering favorites on the continent, which is my theme this year for my 2022 bucket list.
I hope you enjoy the journey of reading it, dreaming a little and perhaps going on one or more of the adventures. I assure you can travel confidently knowing when you travel with African Travel and our TTC family of brands that all the details are taken care of on your behalf.
1. Kenya - Sustainable Experience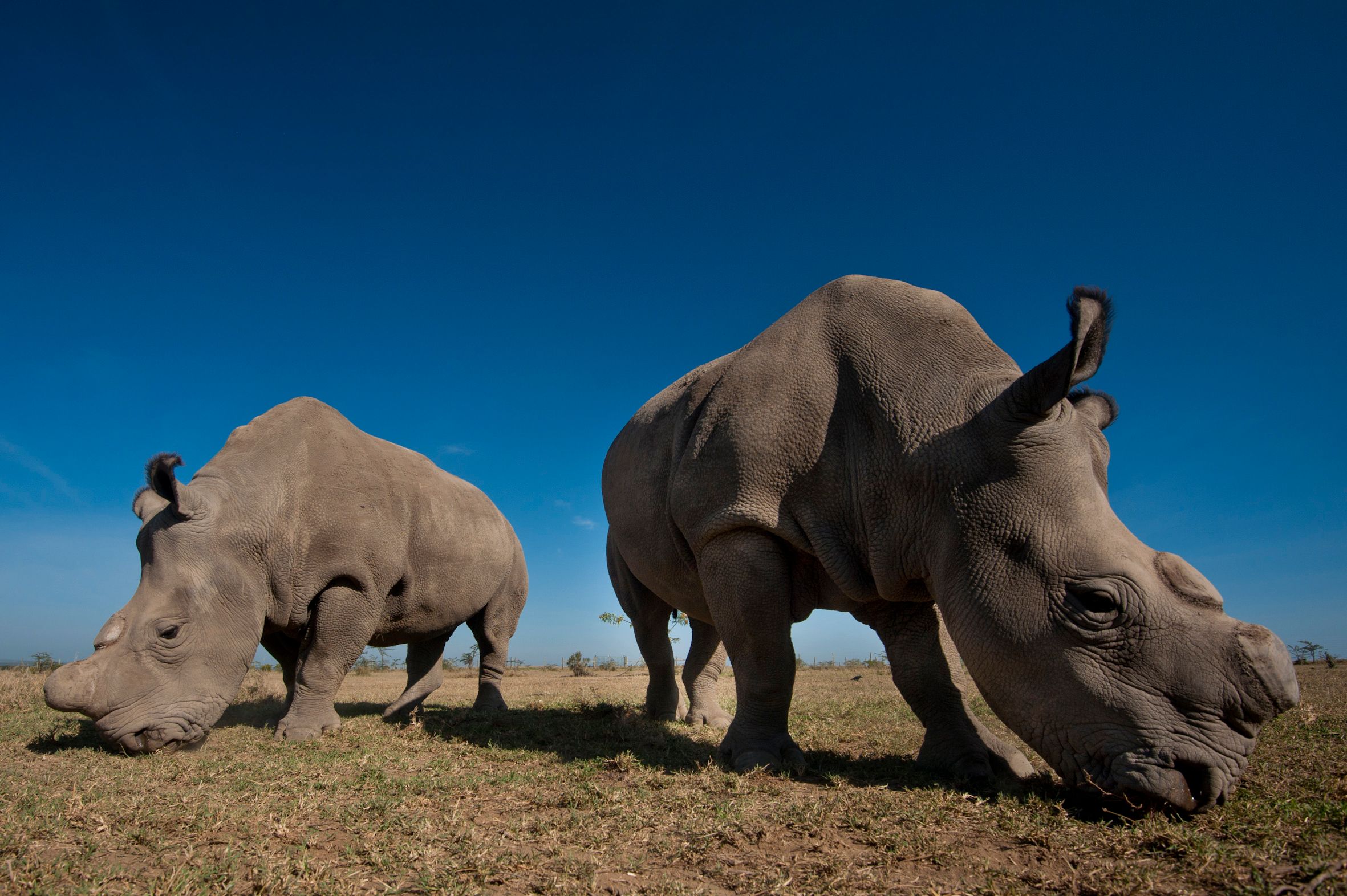 One of my favorite parts of travel is meeting the locals. Kenya is a country that actively invites you to participate.
Guests on our Under Kenyan Skies safari can experience the Maasai culture. Living a semi-nomadic lifestyle, the Maasai tribe have modernized in some ways but adhere to many aspects of their traditional culture. Established as fierce warriors, their lively cultural dance, vibrant clothing and beautifully crafted handiwork are recognized worldwide.
Kenya is also special because of its sustainable tourism practices. The country has one of the most successful community wildlife conservancies and has made great strides in protecting the very different species you can see here. There is wildlife you won't find anywhere else on the continent, like the Grévy's zebra, Beisa oryx, Gerenuk and Somali ostrich. I can't wait to visit to the Lewa Wildlife Conservancy to see these animals and witness the the extraordinary work by local communities. I'm also excited to revisit the Ol Pejeta Conservancy and meet the keepers caring for the last two northern white rhinos.
Further south, I'm eager to explore the floodplains of Amboseli National Park. Known as 'a land of giants,' there has been an elephant baby boom and I'm excited to see the elephants and adopt one.
The Emakoko is also an incredible family-run lodge located in Kenya's oldest National Park. The Nairobi National Park is one of the most unique parks in Africa because the city of Nairobi and wildlife live side by side in harmony, as if as time has stood still for thousands of years for these animals. The park has one of the largest populations of black rhino in the world and the wildlife knows no boundaries.
For more Kenya ideas check out Top 10 sustainable Kenya Experiences.
2. Botswana - Secret Migration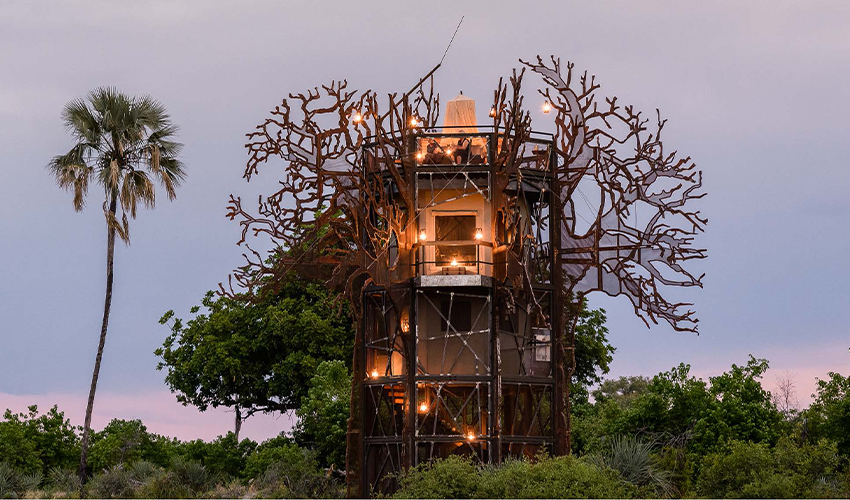 Botswana sets a gold standard in Africa for sustainability and exclusivity among nature and wildlife. Botswana truly delivers unmatched wildlife safari experiences.
The best thing about Botswana is that you can have both land and water safari experiences. It's a magical, beautiful destination, and the government has limited the size of camps to keep numbers down, so it's perfect for people who want an intimate safari experience.
I'm most excited to visit Xigera Safari Lodge in the heart of the Okavango Delta. I look forward to sightings of lion, cheetah andtheir famous leopards. Gliding through the waterwaysa glass-bottomed mokoros (African gondola) intrigues me and there's no better way to end a ride in an African style gondola with a 'feet-in-the-water' sundowner.
I love great design and Xigera feels like you are a part of nature as opposed to one just looking at it. The lodge is aesthetically designed to camouflage with the surroundings of the Okavango Delta. I can't wait to re-wild surrounded by exceptional artwork that matches the unique location.
I'm looking to time the visit to the start of Africa's second "secret" migration and revisit one of the camps in the Makgadikgadi Like the 1940's-style Jack's Camp, A favorite experience here is watching pixie-faced meerkats emerging from their burrow at sun rise.
Experience Xigera as part of our Ultimate Botswana itinerary.
3. Egypt - Nile Cruise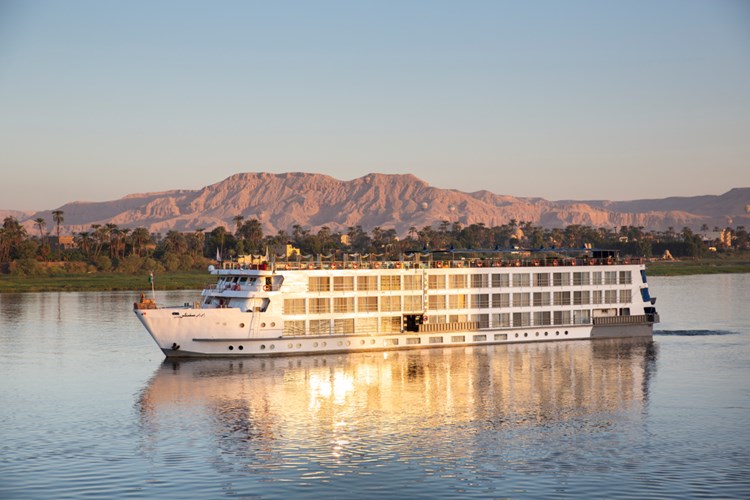 Egypt may be known for ancient treasures and rich history, but there is more to this nation and I can't wait to share it with my family. The surreal waters, golden sand beaches and remarkable architecture are just some of the things I yearn to revisit.
I can't wait to experience Uniworld's cruise across the Nile on its newest luxury super ship, the S.S. Sphinx. The ability to go back in time and experience ancient civilizations is something incredible. The journey is hosted by an Egyptologist who lives and breathes the history of Egypt. It's a very mysterious world with the legacy of pharaohs and ancient gods, and to hear an Egyptologist tell their stories will certainly take me back in time to relive their legacy.
I look forward to visiting the brand-new Grand Egyptian Museum in Cairo and to see Egyptian treasures that have been perfectly preserved for thousands of years. Having an Egyptologist guide you and show you what these artifacts meant to the ancient Egyptians makes this all the more special.
Cairo has been depicted in so many movies and has always been a place that has captured the imagination of the world. Just to walk down the ancient streets and experience what has been so transfixed by people's minds has always been a desire to do with my family. Doing this on a luxury floating hotel cruising down one of the world's ancient rivers is something that must be on everyone's bucket list. Adding a safari to this visit is the ultimate end to a world-class journey.
Experience Egypt and Uniworld's Nile River cruise on the Wonder's of Egypt
To book an exciting dream safari contact African Travel, Inc.
at 1 (800) 421-8907.