World Safari Day
November 24th, 2021, by Chelsea Todaro
Visiting Africa is all about the memorable experiences you make with its people, culture, and wildlife while also learning about the importance of preserving and rejuvenating what makes the continent so special.
With Africa open for travel, there are so many meaningful experiences to explore – from Kenya's vast Maasai Mara plains, Tanzania's wildlife-rich Serengeti, to South Africa's 'Rainbow Nation' of cultures. For 45 years we have been passionate about creating safaris that allows you to slow down, explore, and connect with the magic of Africa.
In celebration of #WorldSafariDay on November 25, we have highlighted five next-level experiences that connect you with Africa's people, environment, and wildlife and leave a positive impact on the surrounding communities.
The Silent Safari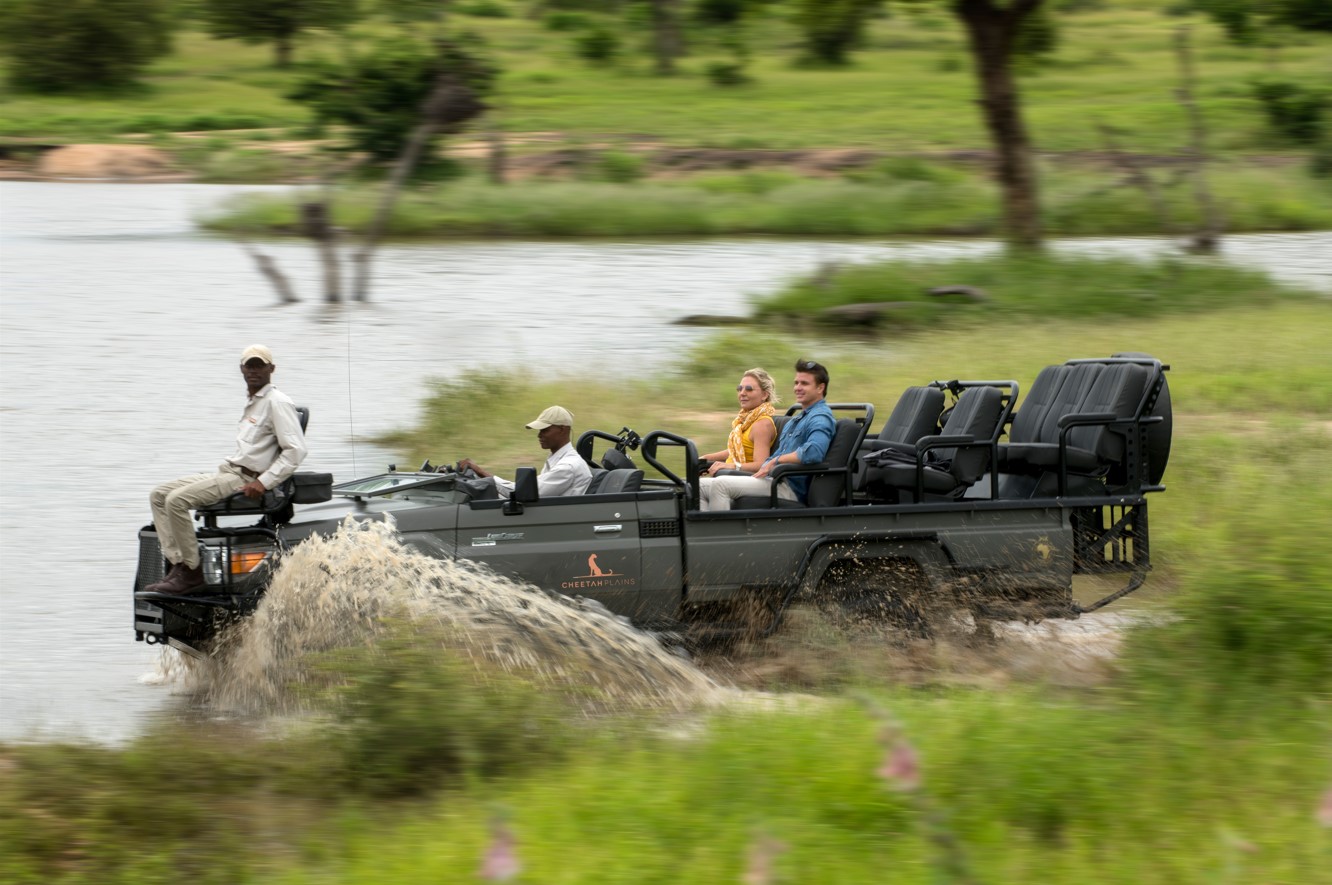 Safari vehicles across South and East Africa are transforming game drives with its electric-powered engines. The use of electric vehicles and boats helps protect the environment with its silent motor and is a game-changer for wildlife spotting – with the chance to see animals that would have been scared off by the sounds of an oncoming engines.
Cheetah Plains Private Game Reserve have new iconic private villas that accommodates up to eight guests and boasts a private chef and an art and wine gallery. An experienced field guide will take you through the reserve in specially equipped electric vehicles for a nearly silent experience to view wildlife. The quiet driving gets you closer to sightings in the most unobtrusive way.
Chobe Game Lodge in northern Botswana has invested in electric 4x4's and boats to create the ultimate water safari experience. You'll gain a different perspective on the area's impressive wildlife – with plenty of hippos, crocodiles, and the world's largest concentration of elephants.
Safaris Supporting Women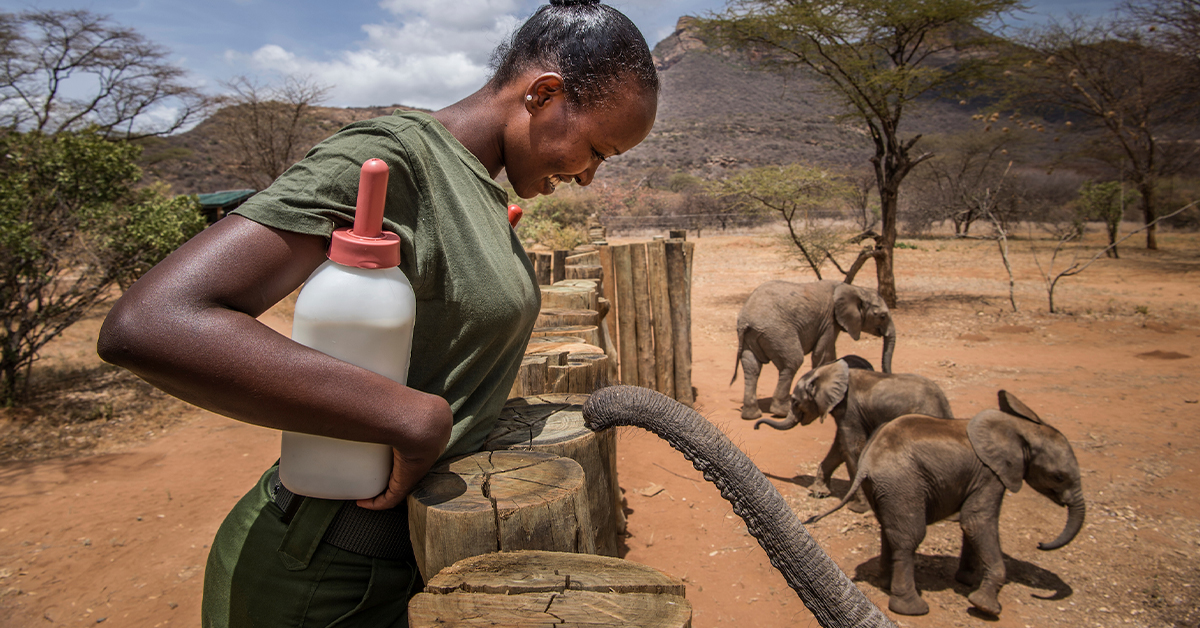 Throughout Africa there are compelling experiences that empower women, including those that challenge gender roles and uplift women and their families.
In Kenya, you can visit the community-run Reteti Elephant Sanctuary at Namunyak Wildlife Conservancy and meet the women elephant keepers who are breaking barriers while taking care of these orphaned animals. Watch in awe as the elephants receive their bottles and play in the mud, all the while learning valuable skills, so that they might be re-introduced into the wild. On safari with us, a donation is also made to the care for elephants there.
At Chobe Game Lodge it's all about the empowerment of women, as more than 65% of all staff members are women. This includes an all-female team of professionally qualified guides – a successful initiative aimed at increasing the number of qualified female guides within the Botswana guiding fraternity.
Invest in Future Wildlife Leaders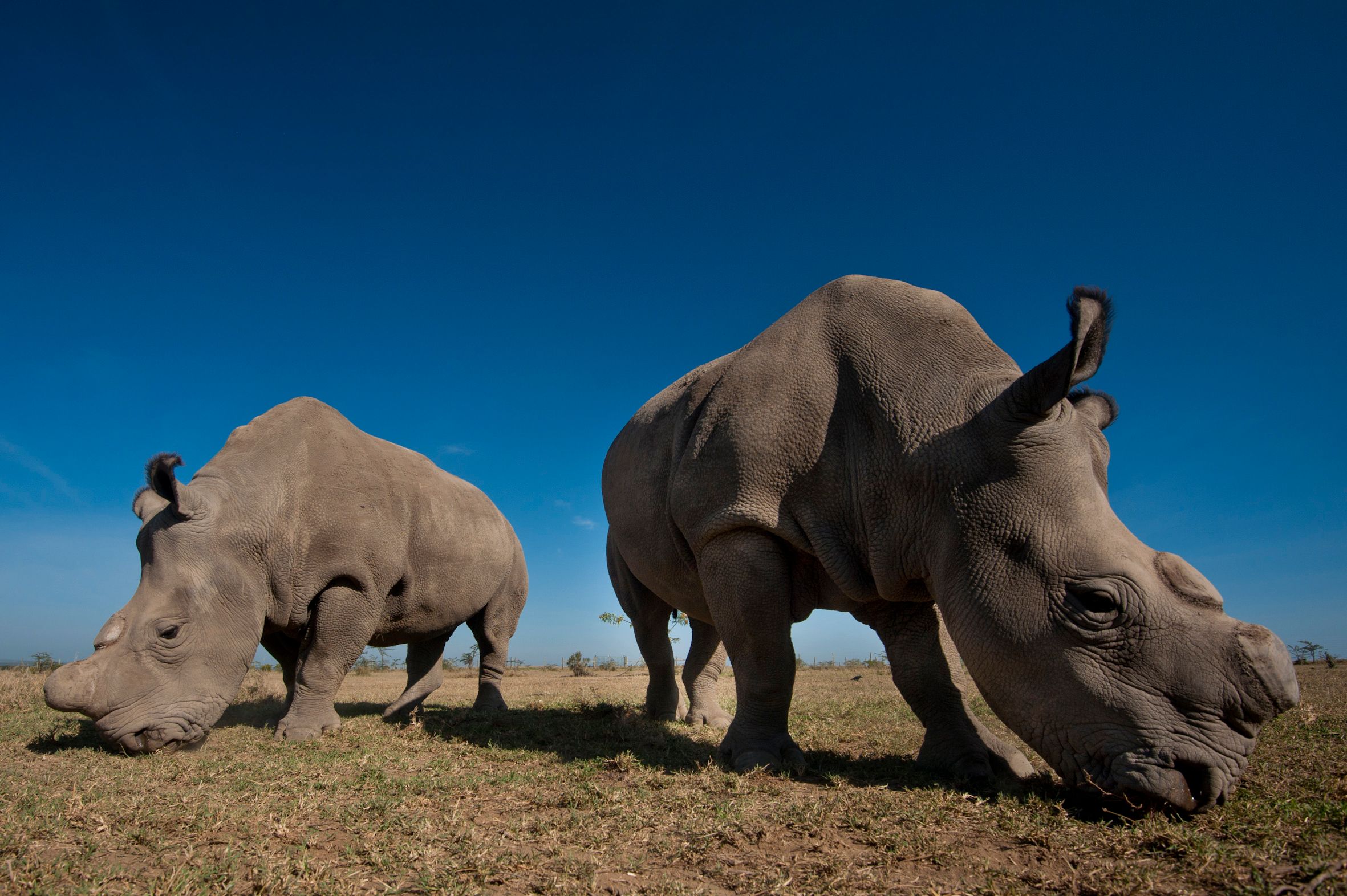 On safari you can learn about - and contribute to - the future of wildlife conservation in Kenya. At Lewa Conservancy you'll experience conservation first-hand, and your guide will share how your visit is having a positive impact on the local community and wildlife. Take a guided bush walk where you can hopefully spot one of the 200 Black and White rhino in the area, go behind the scenes to see Lewa's renowned tracker dog unit, learn how the rangers monitor wildlife, or visit the Elephant Underpass that allows them to safely travel their traditional migratory route.
Every safari to East Africa will invest in a child's participation in the Life & Land Wildlife Warrior Program. This program aims to educate the next generation of conservationists - who live in prominent wildlife areas - about the importance of wildlife conservation and tourism.
An Art & Culture Safari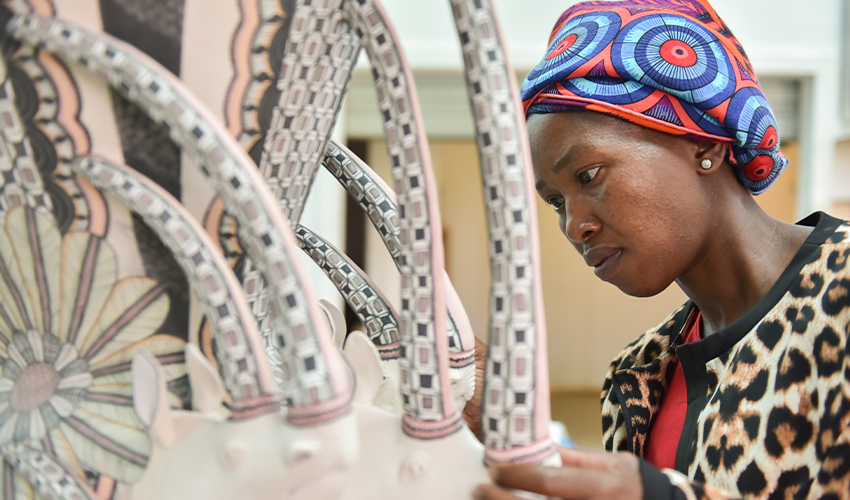 Aside from the beautiful landscapes and incredible wildlife in South Africa, you can also experience the country's unique culture and sense of community through art and philanthropic projects.
In Durban, enjoy high tea at Ardmore, South Africa's renowned ceramics studio, where you will meet talented local artisans who create stunning colorful ceramics and fabrics inspired by Zulu folklore and traditions. Learn how Ardmore began with one woman's journey, and how the studio funds these talented group of sculptors and painters who have won numerous awards in South Africa and around the world.
To learn about Cape Town's culture, history, and philanthropic community, take a city tour with Uthando. Meaning "love" in Xhosa, Uthando sheds a light in South Africa's unsung heroes, touring through the city's eastern townships to learn about diverse community projects that uplift its residents through arts and education. Expert guides will provide an in-depth overview of South Africa's history and the role that apartheid, discrimination and inequality played in creating these communities.
Explore Rwanda's Unique Wilderness and Inspiring Culture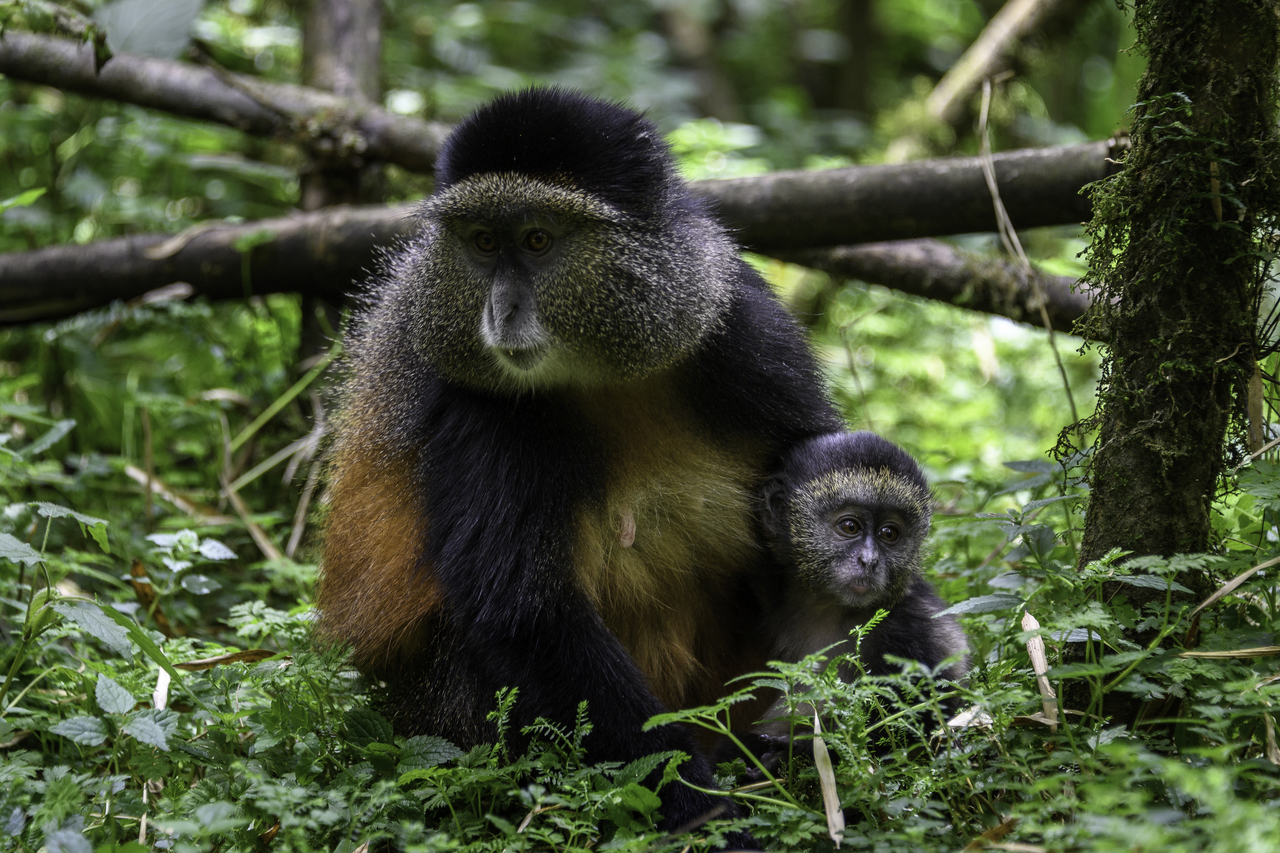 In Rwanda you'll take a safari that was born to help wildlife and protect the country's unique land and culture. Our Gorilla & Safari Adventure Safari guides you through Rwanda's stunning scenery. Showcasing the unique combination of gorilla treks and Big 5 safari in one country – exploring the incredible biodiversity, wildlife and people throughout Rwanda's volcanoes, rainforest and sweeping plains. Rwanda's friendly people and gracious hospitality will welcome you as you safari and track the highly endangered mountain gorillas of Volcanoes National Park, an experience that will change you forever.
At Volcanoes National Park, witness arguably one of the finst views in all of Africa at Virunga Lodge. Guests can watch the sunrise over the dramatic landscape of the Virunga Volcanoes and the Musanze valley to the west and Lake Bulera and Ruhondo to the east. Guests of Virunga lodge have easy access to the Virunga chain of volcanoes allowing some of the best treks through the enchanting bamboo forest on the way to observe the magnificent mountain gorillas. The lodge does as much to support the local community as they do to protect wildlife, therefore endagered species such as the Golden Monkey can be found in the foothills of the volcanic mountains of Volcanoes National Park.
At The Retreat in Rwanda's capital, you can meet Rwanda's future leaders as they provide insight into Kigali's art and culinary experience. Gain a deep understanding of why Kigali is so special by visiting a local neighborhood market, participate in Imigongo art painting and taste the aromatic richness of the county's famous coffee.
To book an exciting dream safari contact African Travel, Inc.
at 1 (800) 421-8907.