Bucket List Experiences
Africa beckons travelers from all over the world with a multitude of exhilarating experiences – from thrilling wildlife encounters to unique cultures and magnificent natural wonders. Amid diverse individual preferences and interests, certain experiences universally captivate, earning a well-deserved spot on the bucket list of many adventurous globetrotters.
SPOT THE BIG 5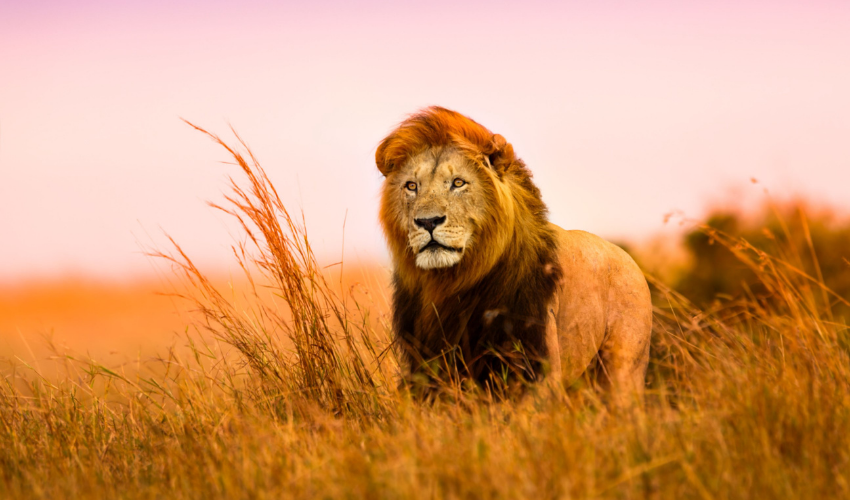 Embark on the quintessential safari adventure and cross paths with the famous Big 5— magnificent African elephant, regal lion, elusive leopard, powerful buffalo, and majestic rhino. Traverse diverse landscapes, guided by experts, through Kruger National Park in South Africa, Serengeti National Park in Tanzania, and Maasai Mara in Kenya, creating an unforgettable safari experience.
STAY IN A LUXURY TENT OR TREEHOUSE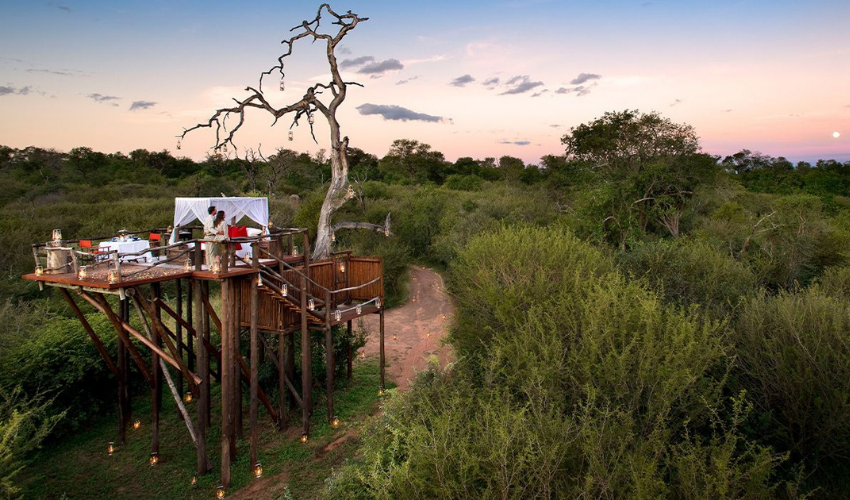 Indulge in the epitome of African safari adventure by staying in a meticulously designed luxury tent, equipped with all modern amenities. For an even more extraordinary glamping experience, treat yourself to a night under the stars. A treehouse offers the ultimate sleep-out experience. Discover harmony with the surroundings as you witness sunset and sunrise over the enchanting African landscape.
WITNESS THE GREAT MIGRATION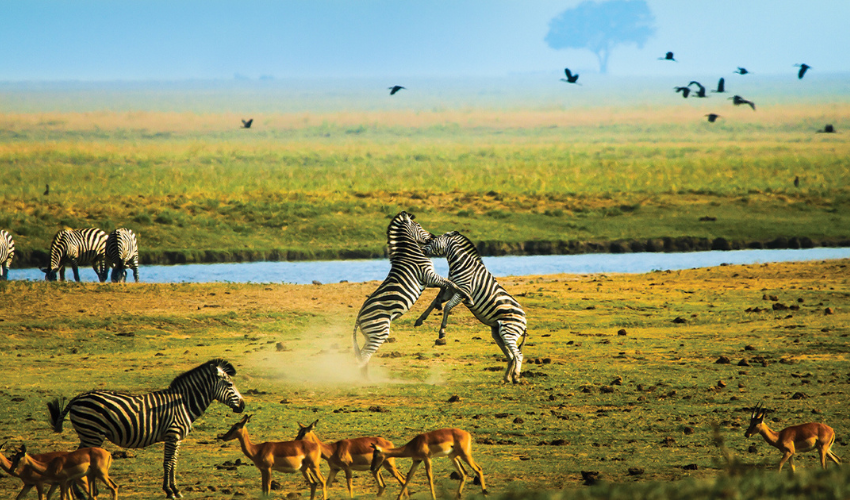 Witness a one-of-a-kind spectacle—the Great Migration. Millions of wildebeest and zebras undertake a treacherous journey across the Serengeti and Maasai Mara in search of fresh grazing grounds. This epic event provides an incredible opportunity to witness the circle of life, complete with thrilling predator-prey interactions.
CRUISE THE NILE RIVER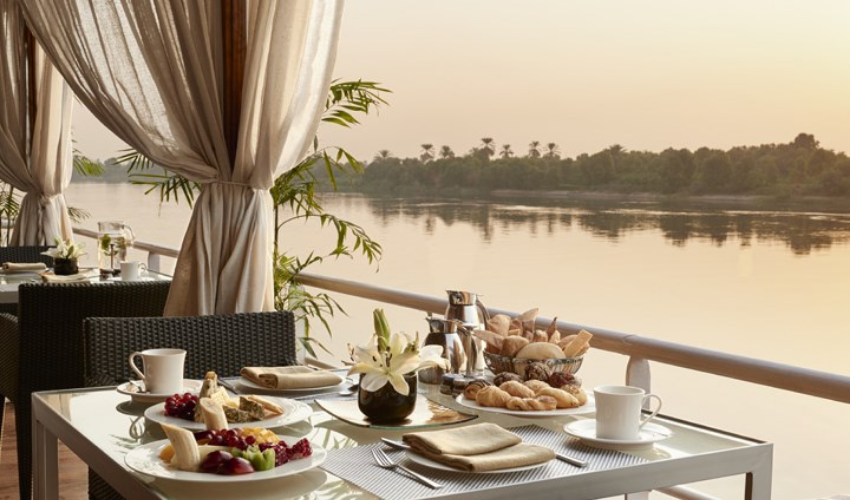 For those who enjoy hassle-free travel, consider a luxurious Nile cruise. The sun-drenched amber desert, complemented by the shimmering Nile River, provides a picturesque setting for an adventure once reserved for queens and pharaohs. Cruise the Nile, uncovering the mysteries of the Valley of Kings and the Pyramids of Giza. Conclude your journey with a tranquil ride on a traditional felucca sailboat and afternoon tea, enveloped in regal splendor.
EXPLORE BOTSWANA'S UNIQUE BIOSPHERE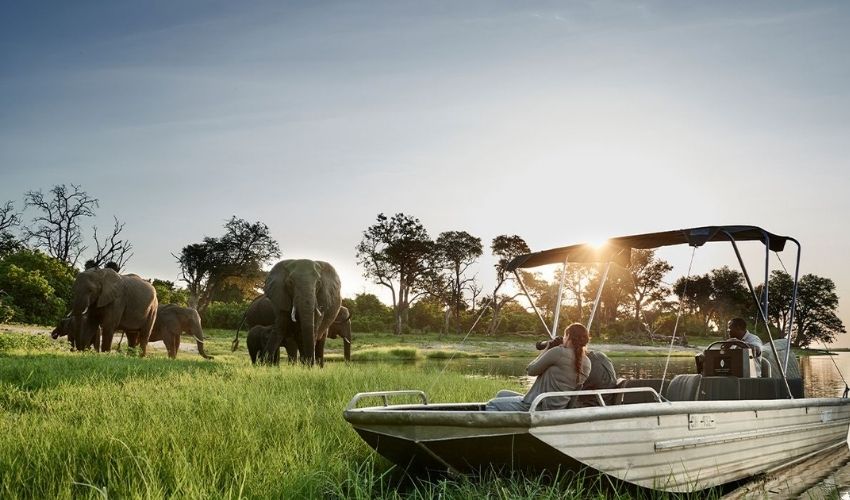 Explore Botswana's Okavango Delta, an oasis formed by the seasonal flooding of the Okavango River and recognized as the world's largest inland delta. This UNESCO World Heritage Site boasts a dynamic landscape of channels, lagoons, and islands, offering a constantly changing spectacle. A haven for diverse wildlife, including elephants, lions, leopards, and abundant birdlife, the delta provides an extraordinary experience through mokoro safaris, navigating shallow waters in traditional dugout canoes. It's also home to some of the most exclusive luxury lodges on the continent.
ENJOY VIBRANT CAPE TOWN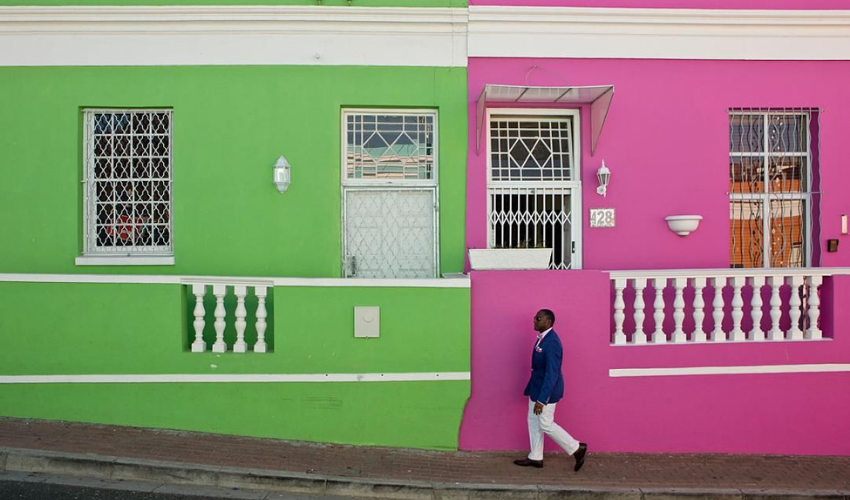 Steeped in cultural richness and historical significance, with the iconic Table Mountain standing as a prominent backdrop, South Africa's Cape Town is often considered one of the world's most beautiful cities. Take a cable car to the top of Table Mountain to see two oceans, the Atlantic and the Indian, stretching away before you. Venture into the surrounding Winelands, where you can learn about winemaking and taste some of the region's finest wines amidst the picturesque beauty of the sprawling vineyards.
DIP YOUR TOES INTO THE INDIAN OCEAN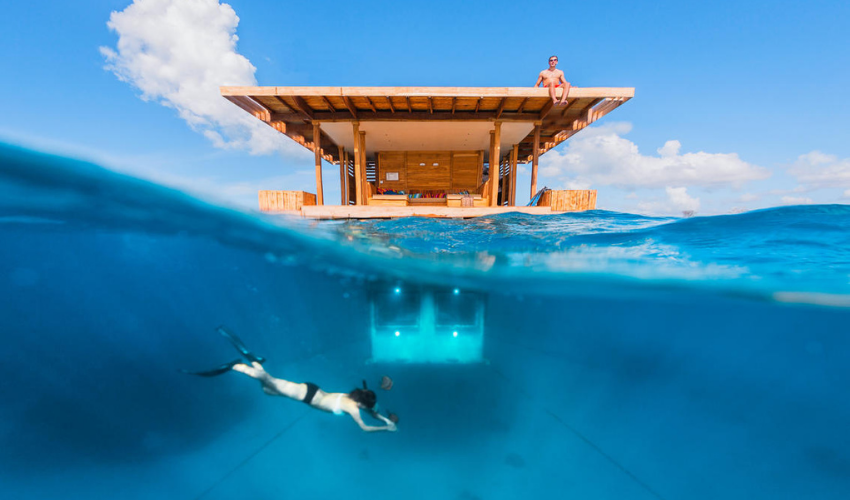 Infuse romance and relaxation into your safari experience with escapes to Zanzibar and Mozambique. These idyllic islands boast pristine beaches and crystal-clear waters, providing the perfect backdrop for a truly indulgent experience. Dip your toes into the Indian Ocean and let the tranquil beauty of these paradises captivate your senses.
GET UP CLOSE WITH THE MOUNTAIN GORILLAS
Embark on a gorilla trekking adventure in Rwanda, a country celebrated for its commitment to gorilla conservation, particularly in the Volcanoes National Park. Led by experienced guides, the trek takes you through dense forests in search of endangered mountain gorilla families. Seeing these majestic creatures up close in their natural habitat is a rare and privileged experience, contributing to both tourism and vital conservation efforts in the region.
EXPERIENCE THE MAJESTIC VICTORIA FALLS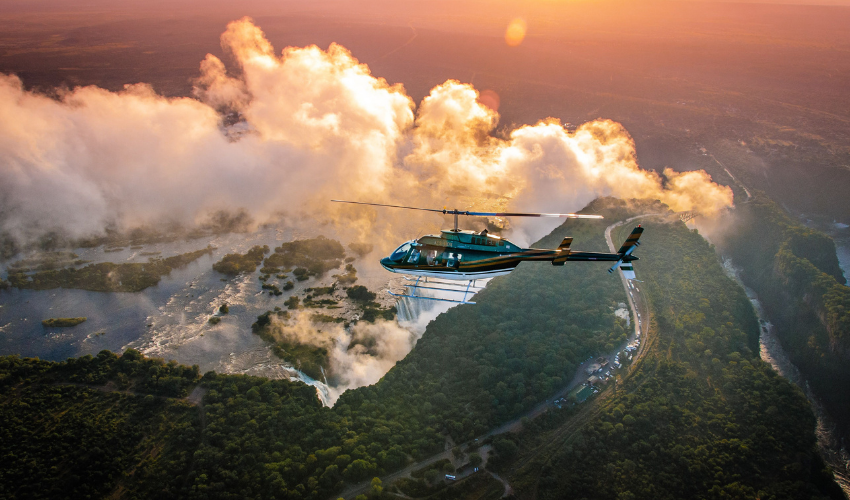 Stand at the edge of wonder as the Zambezi River cascades into the depths, forming the awe-inspiring Victoria Falls. This breathtaking spectacle, visible from both Zambia and Zimbabwe, showcases nature's magnificent power and beauty. It's a true bucket list experience that invites every adventurer to witness the grandeur of one of the most iconic waterfalls in the world.
WHAT'S ON YOUR AFRICA BUCKET LIST?
While it might be challenging to check off every item on your bucket list in a single trip, here are some itinerary ideas that can help you make significant progress. Share your bucket list with us, and we'll craft a customized itinerary specifically tailored to your unique aspirations and preferences. Let us know your dreams, and we'll turn them into a memorable journey.