WE KNOW AFRICA
Welcome to the African Travel safari blog. In this space, we share inspirational stories and ideas on adventures in Africa, plus our latest social posts!
Rewilding Africa
April 21st, 2023, by Jonathan Brannan
At African Travel, we believe that visiting Africa is a life-changing experience. We also believe that is our responsibility to ensure that our impact is a positive one. That's why we're proud to offer a range of MAKE TRAVEL MATTER® Experiences on all of our safaris, giving our guests the opportunity to gain a deeper understanding of sustainable development issues and the inspiring actions being taken to address them.
Here are just a few examples of the ways in which our guests can contribute to sustainable initiatives and leave Africa better than they found it:
South Africa
Preserving a Vanishing Way of Life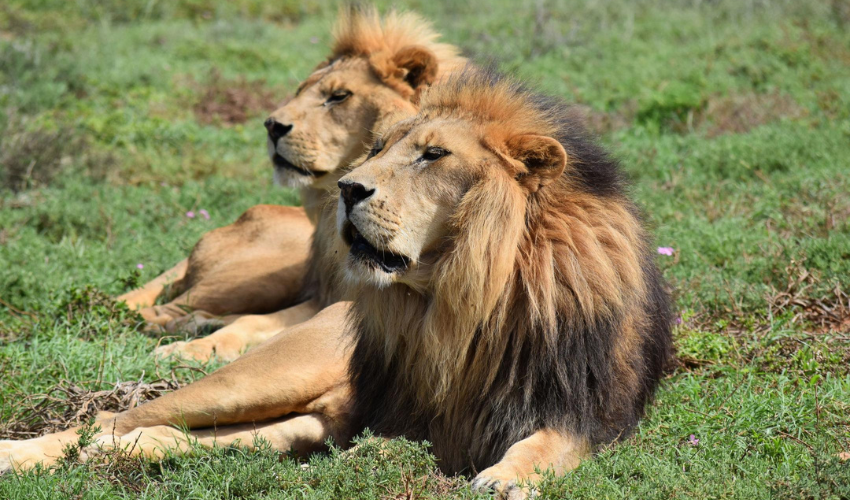 The Shamwari Game Reserve in South Africa's Eastern Cape is an excellent example of wildlife rehabilitation. Shamwari, long a depleted environment due to hunting and farming practices, is now a haven for a varied range of animals, including several that were once locally extinct. Guests can witness the amazing achievement of the reserve's conservation efforts firsthand with twice-daily wildlife drives and walks conducted by expert guides. Guests can also join a caretaker at the Born Free Big Cat Sanctuary to hear about the sanctuary's work to enhance the living conditions of wild cats kept in impoverished, captive situations around the world. The Wildlife Rehabilitation Centre provides a unique chance for anyone interested in animal rehabilitation to meet with professional veterinarians and caretakers who are dedicated to recovering sick, injured, abandoned, or orphaned animals with the goal of releasing them back into the wild.
Appreciating a Bio-Diverse Hotspot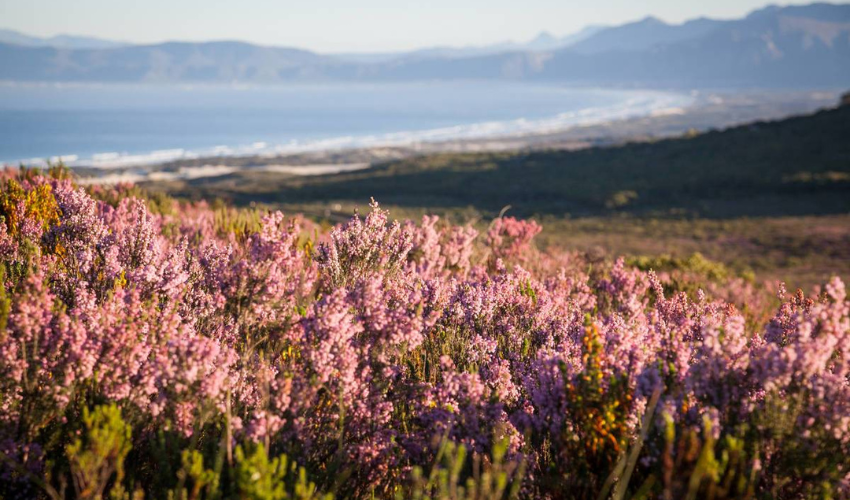 Grootbos Private Nature Reserve featured in our South Africa's Natural Wonders is a bio-diverse hotspot, renowned for its natural beauty. The reserve offers guests a chance to immerse in the unique fynbos kingdom and ancient forest of Grootbos, featuring 907 plants species, 118 bird species, 29 mammals and 21 amphibians - some of which are under threat of extinction. Relax and enjoy the views and comforts of the carbon-negative eco-lodge. Families can take advantage of the forest-inspired kid's playroom and programs. Participate in the Living the Futures Tour and then marvel at the Florlegium, Africa's first collection of botanical illustrations by local and international artists.
Kenya
Lion Tracking and Tree Planting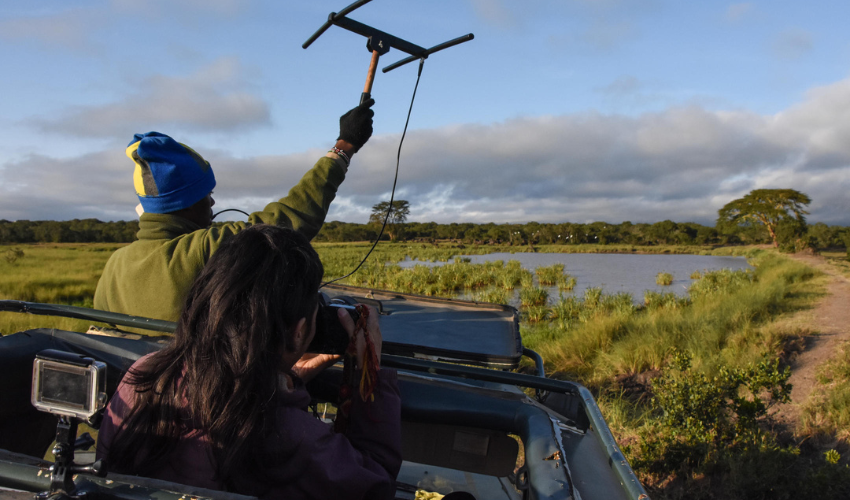 Experience the thrill of a lifetime at Ol Pejeta Conservancy - home to one of the highest predator densities in Kenya. Guests on our Magical Kenya safari have the unique opportunity to contribute to lion conservation by joining a lion tracking experience and witness these magnificent apex predators up close. As you help track the lions, you'll gather vital data about each pride member, contributing to finding solutions to the challenges facing Laikipia's lions and making a real impact on conservation efforts.
But that's not all - at the end of your adventure, you'll have the chance to plant a tree and leave your own positive impact on this important ecosystem. By connecting with nature and contributing to conservation efforts, you'll leave Ol Pejeta with memories that will last a lifetime. Don't miss out on this incredible opportunity to participate in one of the most exciting wildlife experiences on earth.
Rewilding the Family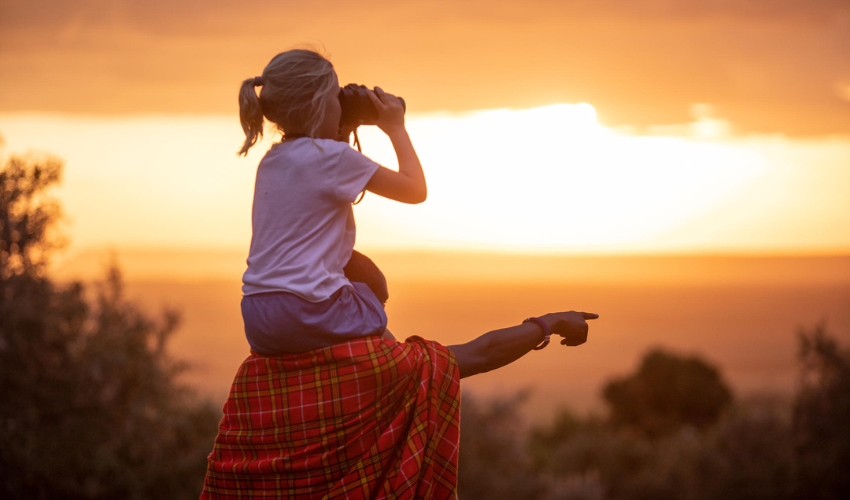 Our Family Safari in Kenya provides a once-in-a-lifetime opportunity for families to not only see the spectacular animals of Laikipia, but also to actively assist in local conservation initiatives. Laikipia has the second highest wildlife density in Kenya and is one of the few places on the continent where animal populations are on the increase. As part of the Bush School for children, young ones will learn about rewilding and conservation through fun activities like collecting eggs and identifying animal tracks. Older children can join resident naturalists for hands-on lessons in bushcraft and wildlife monitoring. When not on a game drive in the Maasai Mara, families can get involved in day-to-day tasks like tree planting, beekeeping, and assisting the scouts in their conservation work at the House in the Wild. It's an unforgettable adventure that leaves a lasting impact on both the family and the environment.
Rwanda
Reforesting Rwanda's Rainforests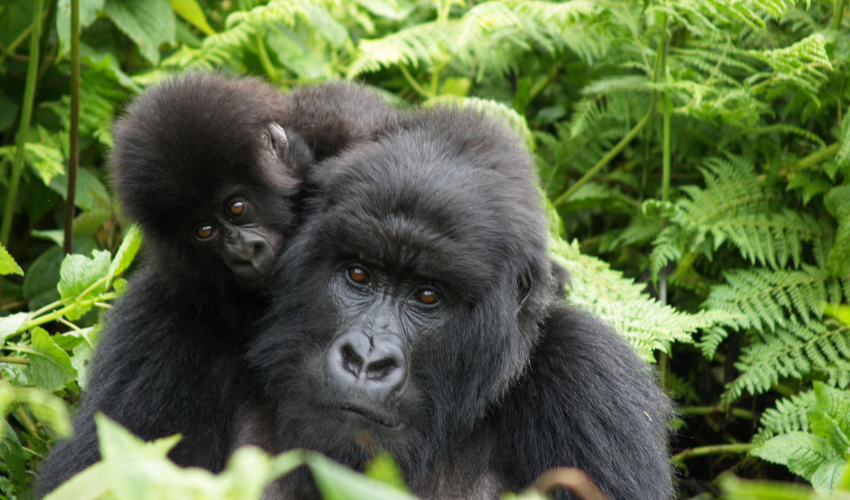 Explore the magnificent 'Land of a Thousand Hills' on our Ultimate Tanzania & Rwanda itinerary and immerse yourself in the splendor of the rainforest and contribute to the forestry efforts that are critical to the survival of Rwanda's endangered mountain gorillas during your stay at Kwitonda Lodge. A great place to start is the Akarabo, meaning 'little flower' in Kinyarwanda, the on-site nursery. This unique conservation project is of vital importance, as the historic deforestation of the area has led to a dramatic loss of habitat, placing numerous endemic species found only in this region at an increased risk of extinction. The project creates a critical buffer zone between the neighboring the Volcanoes National Park, the natural habitat of Rwanda's endangered mountain gorillas and many other unique forest animals, and agricultural land.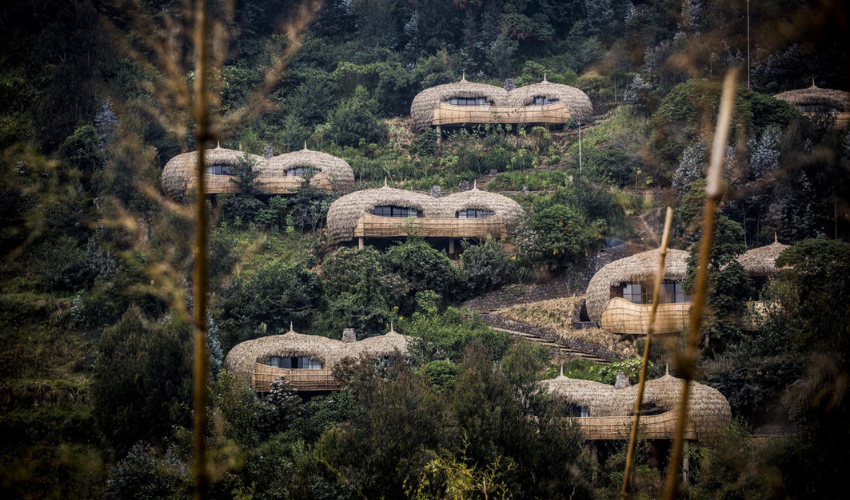 Amid the mist on the cusp of Volcanoes National Park is Bisate Lodge. Sustainability is a cornerstone of Bisate, and the lodge aims to be as local and natural as possible. Rainwater is a natural resource at Bisate. Annually, two-hundred thousand liters of rainwater are harvested for use on the property. The lodge's exceptional reforestation program sees over 100,000 seedlings planted per year and has directly led to a natural recolonization of the reforested land by birds and animals.
Guests on our Discover Rwanda safari can witness how the land has changed at Bisate and how Mother nature has taken over. One of our MAKE TRAVEL MATTER® Experiences invites guests to join one of Bisate agronomists who will show you around the tree nursery and helps you plant a sapling.
Botswana
Protecting the Okavango Delta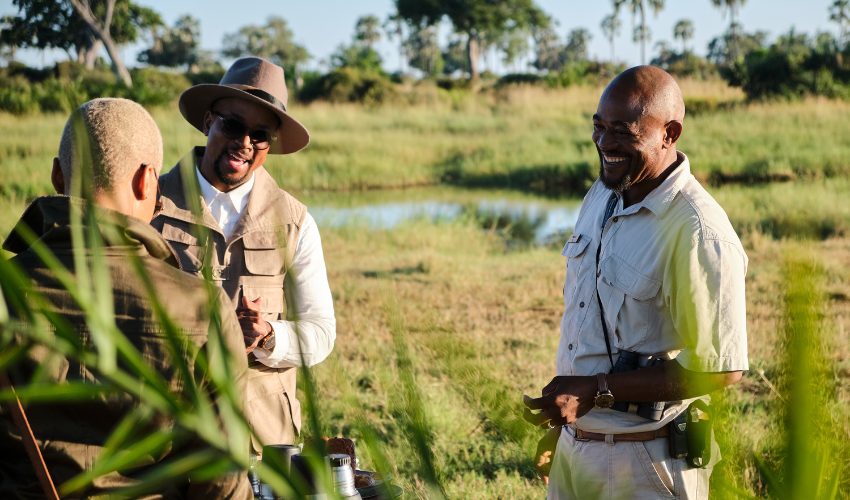 Travel to the heart of the Okavango Delta and discover the charm of Xigera Safari Lodge, on our Platinum Botswana journey. You'll learn about the groundbreaking technology that powers the lodge, assuring a sustainable future. Every moment is an opportunity to learn about and connect with the local ecosystem, wildlife, and culture, from breathtaking safari walks and birdwatching to adrenaline game drives and traditional mokoro excursions. You'll receive priceless insight into the magnificent landscape and its inhabitants thanks to a team of local Batswana safari guides.
Zimbabwe
Taking Green Steps at Victoria Falls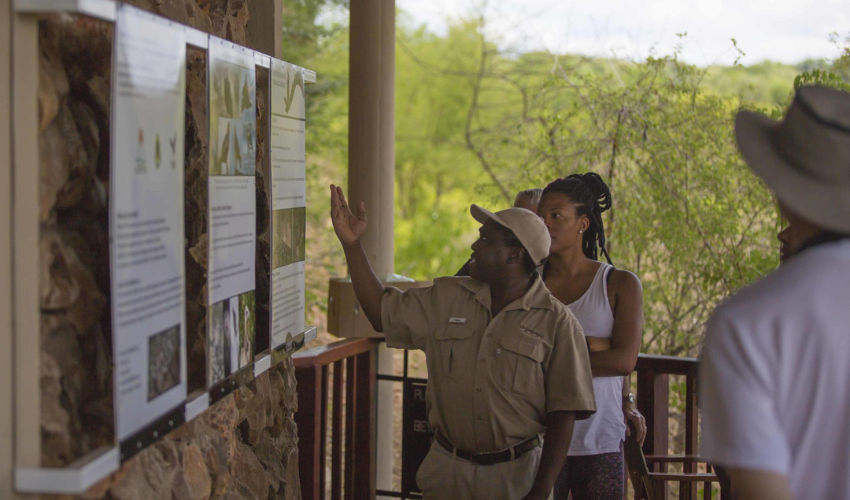 On our Southern African Highlights itinerary, guests get to experience the awe-inspiring Victoria Falls and discover the importance of vultures and scavengers on a unique 'Vulture Culture' experience. Guests learn about the critical role these birds play in the local ecosystem and the issues they face by joining naturalists in an obsertvation hide. Not only that, but guests will also learn about the area's creative conservation efforts, which range from up-cycling programs to virtual fencing and anti-poaching units. By the end of their stay, guests leave with a deeper understanding of sustainability and a renewed commitment to preserving our planet's natural wonders.
The Unsung Heroes
March 8th, 2023, by Lucille Sive
INTERNATIONAL WOMEN'S DAY 2023
There are two kinds of heroes. Heroes who shine in the face of great adversity, who perform an amazing feat in a difficult situation. And the unsung heroes who live among us, who do their work unceremoniously, unnoticed by many of us, but who make a difference in the lives of others.
March 8th is International Women's Day, and we are recognizing some African women who inspire us. These are the unsung heroes, the ladies behind the scenes who make everything work. The apparent magical force at the centre of the action, who keep things spinning in a powerful orbit. These are the women that go that extra mile, that put their heart and soul into whatever they do.
Gift Khoza is the Head Chef at Sabi Sabi Selati Camp
Gift Khoza obtained her Level 1 in Cookery before starting in the kitchens at various private reserves in the greater Sabi Sand Reserve. During this time Gift obtained further expertise and certification. Before joining Sabi Sabi, Chef Gift worked as Head Chef at numerous lodges, and in September 2011 joined the team at Selati Camp as Executive Chef. Her love for her craft is evident in the love she executes and the team she manages. She loves creating exciting soup recipes and if there was one food item, she would eat every day it would be chicken.
Chef Gift is extremely proud of the fact that she is the first female Head Chef at Sabi Sabi. Selati Camp menus are inspired by the fact that Gift really enjoys cooking for people and wants to make guests feel at home by ensuring that the food they receive is homey and comfortable.
Gift advises other women to be strong and persevere. Confidence is very important. It takes a lot of hard work and dedication, and they should not give up.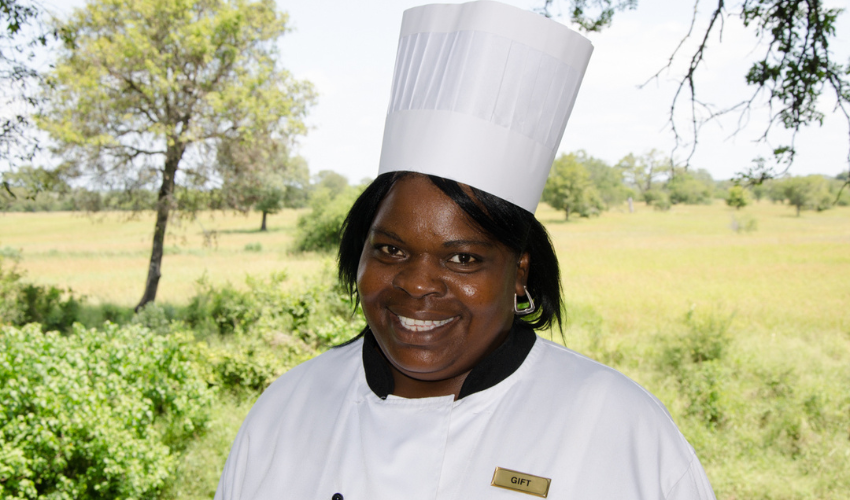 Sindile Mhlodi is a Safari Guide at Sabi Sabi Bush Lodge
She goes by the name Sindi and comes from Kanyamazane, Mpumalanga, South Africa. Sindi has been in the hospitality industry for more than 10 years – 3 of those years as a Guide.
Her passion is the environment. She tells us that her entire childhood was spent surrounded by animals. She has fond memories of the Cuckoos and the Black Crowned Tchagra (which remind her of her late father), and the smell of flowering Silver Cluster Leaf trees all the way from her preschool years.
Her favorite animal is the Spotted Hyena – they are incredible animals and are sadly given less credit. Meeting new people inspires her to travel vicariously through the stories they share of their experiences and culture.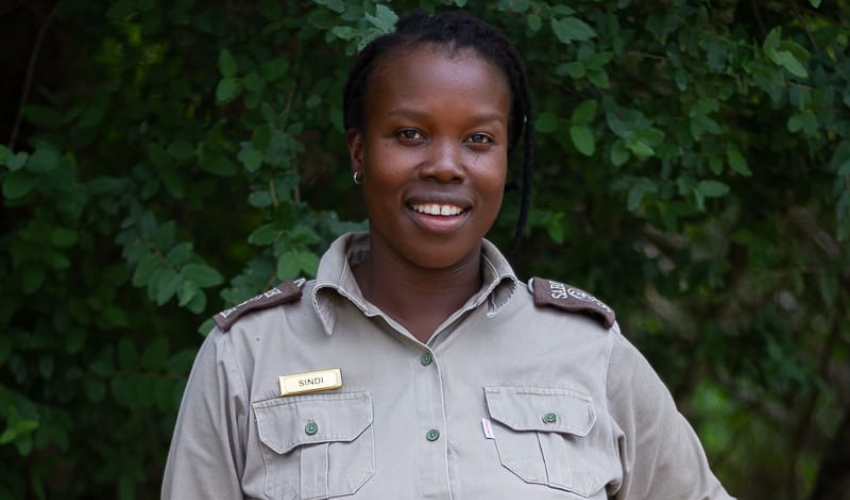 "Being a female in this male dominated industry can be very intimidating. But what makes it interesting is that it makes you become a stronger version of yourself." Sindi says "Luckily here at Sabi Sabi everyone is treated with the same respect and given the same opportunities. And having a good teammate (tracker) means you have An extra pair of muscles! I love what I do and feel blessed to be able to do it every day and get rewarded. I'm the first in my family and I hope to inspire others into becoming one with Nature!"
I am my ancestors' wildest dreams!
Kinty Tshuketana - Assistant Lodge Manager – Kapama River Lodge
Kinty is the proud mom of 2 beautiful boys. She began her Kapama journey in 2011 when she took up the position of assistant spa manager. A month later she found herself as spa manager where she embraced her role for over 5 years. After taking a year off to travel the world, yet always knowing she would return to Kapama as it was her home and happy place, she returned to Kapama River Lodge in 2017 and stepped into the position of Assistant Lodge manager. River Lodge is a predominantly women led Lodge with most departments being headed up by incredible, dynamic, fantastic women like Kinty.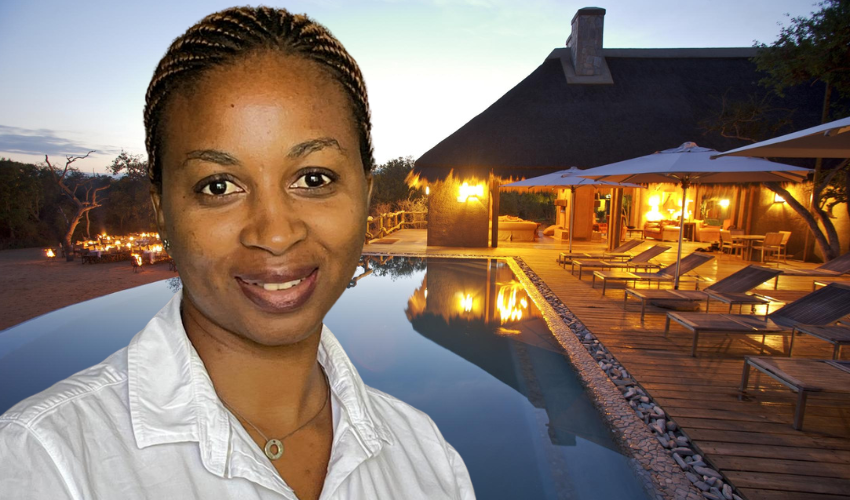 "I am proud that I am empowered to take on the demanding role of managing such a large lodge in the Kapama portfolio. Since working at Kapama I have grown a lot in my understanding of nature, sustainability, and conservation as well as how to run a demanding, professional, and profitable business. I hope I am an inspiration and role model to other women looking to enter the industry and follow in my footsteps".
Liezel Holmes – Safari Manager at Kapama Private Game Reserve
Liezel is highly respected and very well known in the guiding community as she has been in the safari industry for over 20 years. She has spent the past 19 years at Kapama. Promoted to safari manager in 2018, Liezel manages a team of over 100 field guides and assistant field guides across the 4 Kapama Lodges.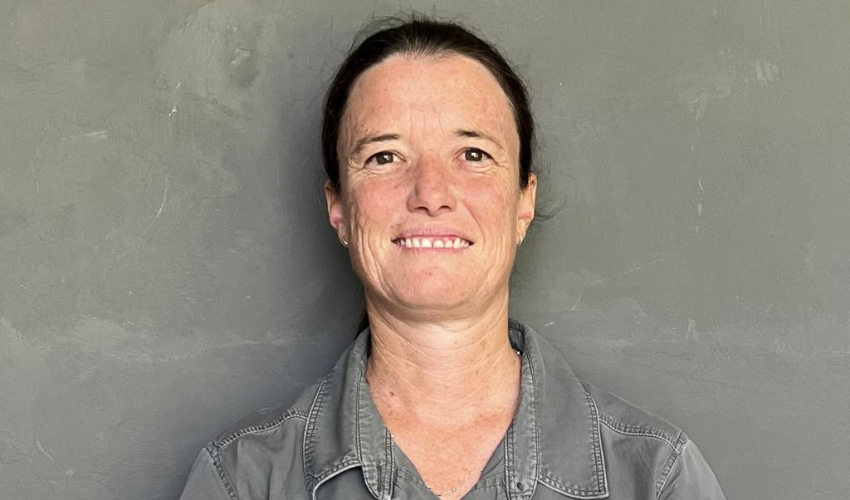 Tinswalo Manyike – Waitress at Kapama
Tinswalo Manyike grew up in Bushbuck Ridge, Acornhoek, one of the neighboring communities of Kapama. As a schoolgirl attending high school, she would often see and hear about Kapama Private Game Reserve and the projects and community projects that they are involved with and longed to one day work for the Kapama Reserve. Fast forward to 2016, when her dream became a reality. Tinswalo applied for a job vacancy as a housekeeper at Kapama River Lodge and got the position. Her hard work, and positivity saw her move up the ranks and in 2019 she was promoted to waitress in the food and beverage team at River Lodge. When asked what she enjoys most about the FNB side of hospitality - "there is a lot to learn, I enjoy seeing and talking to guests from all around the world sharing my culture with them and learning more about their country, language and culture". She added, "I am glad that the young girls in my community can see with hard work you can achieve your goals. I like being a role model to other girls. With the career path that Kapama has set out, I can one day see myself moving to front of house, and even becoming a supervisor."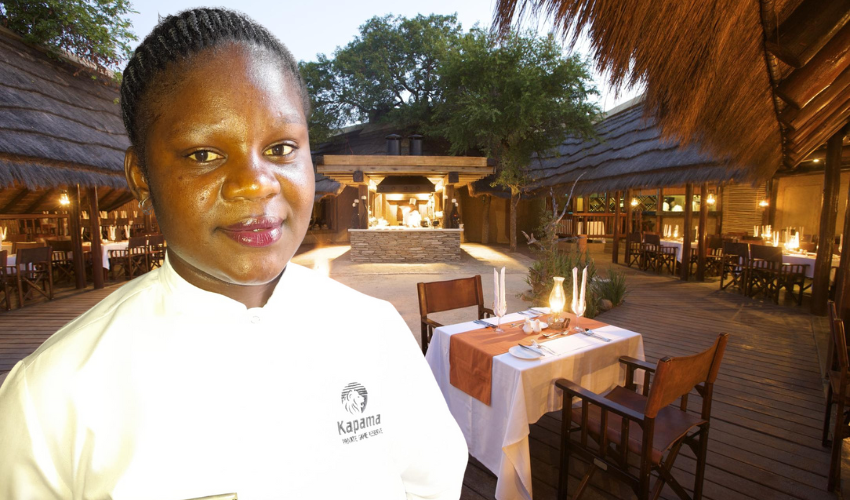 Agnes Elisa Mushi – Owner of a curio and craft group based in Arusha
Agnes is a single parent, with six dependents, all of whom are students. Through her business, she manages to pay her rent, tuition, taxes and buy food and clothing for her family.
In 2019, I met and became fast friends with the incredible Agnes in a Maasai market in Tanzania. Agnes sells beaded coasters and bracelets which are made by a group of women who live in an isolated area of the Mkonoo-Terrat Villages outside of Arusha Town. She has established a 20-member group of women who participate in sewing, hand crafts as well as agriculture and animal husbandry.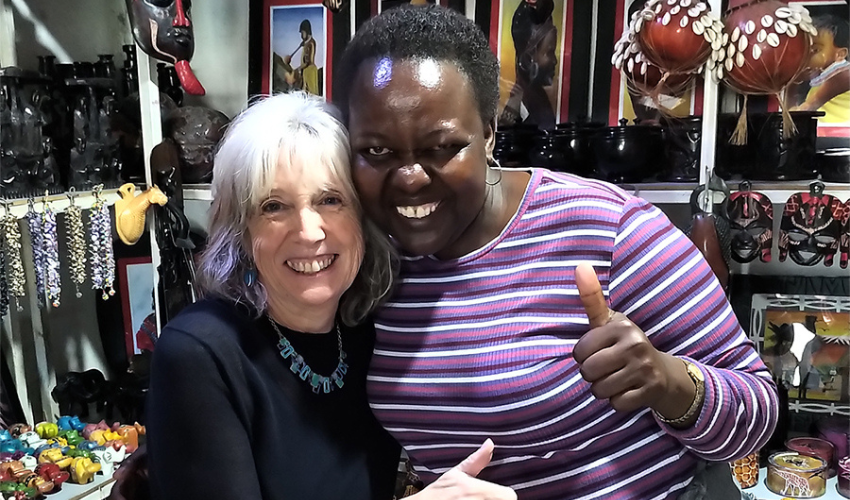 We purchase their beadwork as gifts for our guests. It helps these women enormously, as they are mostly single mothers and widows who can work from home while taking care of their families.
Sylvia Zulu-Mwelwa - Camp Manager
Sylvia runs a well-oiled machine at Thorntree River Lodge that operates smoothly, even when she's away doing the rounds at local community projects in Maunga village. Most guests rave about the quality service at Thorntree River Lodge and it's all thanks to Sylvia's management skills and dedicated team .
"Even though the safari industry is male-dominated, ladies, do not let what people think of you determine where you end up. From Liberia's Ellen Johnson Sirleaf, Africa's first female president, to Kenyan conservation crusader Wangari Maathai, the continent has had no shortage of dynamic women leaders. Always believe in yourself and take pride in what you do. Never underestimate the power you have as a woman to do incredible things."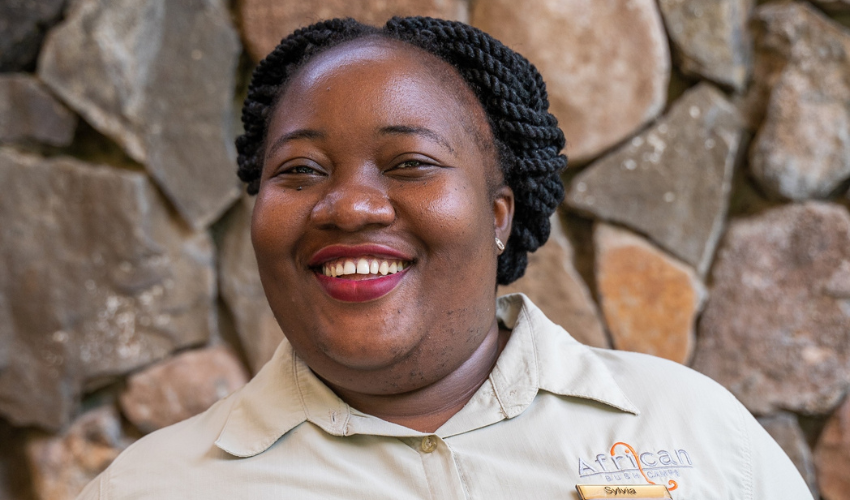 Claudia Musonda – Kid's Guide at Thorntree River Lodge
Claudia first began her training at Livingstone Business and Engineering of Social Sciences for six months and graduated with a certificate. With a passion for adventure and nature, Claudia enrolled at African Bush Camps as a trainee guide and is now a Child Specialist Guides for the Ngwana Club program, at Thorntree River Lodge.
As a Child Specialist Guide Claudia offers practical and educational activities for the kids and expeditions that will delight every generation. Claudia tailors her safaris to families for the duration of their stay, taking into consideration the age of the children and any special interests or requests, promoting a philosophy that embraces families in the wild.
"Do not limit yourself as a woman, knowledge and self-confidence outweigh obstacles you may find along the way to success. Always have a positive mind."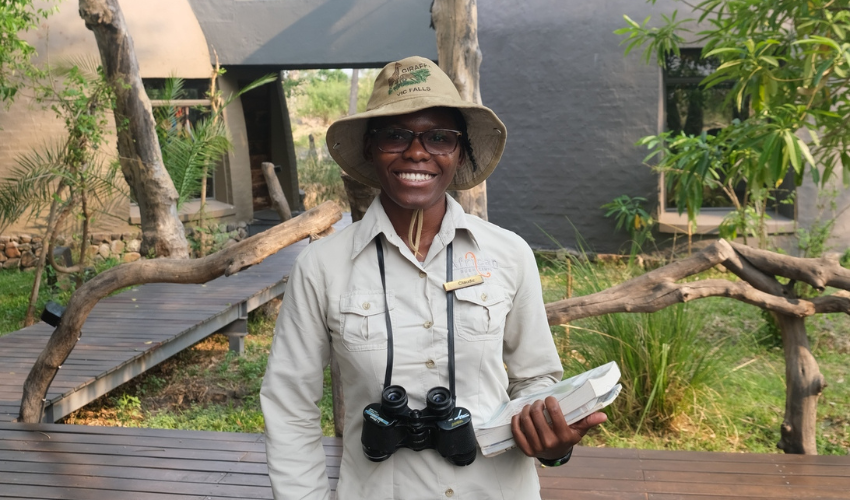 The leadership, strength, love, and courage of these women that we have featured is an achievement that empowers today's generation. These are remarkable women who have found a way to make a difference and encourage others to do the same.
"There is no limit to what we, as women, can accomplish" – Michelle Obama
Get Lost in the Pages of Africa
February 8th, 2023, by
Since the dawn of time, stories have offered the perfect escape. Here are ten books set in Africa that will transport you into the lives of some incredible fictional and real people and animals. Some are suitable for children and young adults, all will teach something about the great continent we'd love you to know more about.
We love bringing a bit of the wild kingdom into your hands with this magical recommendation. Safari: A Photicular Book is a stunning work of art created with something called Motion Viewer design that brings the images on the page to life. This eye-catching book is a great educational tool for children or a great escape for anyone who loves animals. It might even inspire you on to make the dream of Africa a reality and how cool would that be?
Don't Let's Go to the Dogs Tonight: An African Childhood, a New York Times Bestseller, is Alexandra Fuller's candid memoir about growing up in Rhodesia in the 1970s. Her unflinching look back on her family's life as they tried to stubbornly make their way against African independence is unsentimental and captivating. The continent is a central character, another is her mother, a headstrong woman who nurtured the young Fuller and her sister by teaching them self-reliance and resilience, instead of doting on them. Fuller's writing crackles and she doesn't skimp on details or her love and passion for Africa. She'll make you feel like you're walking on rich red dirt road right alongside her.
If you're looking for an adventure, you'll get one in West With the Night, Beryl Markham's memoir about growing up in East Africa. Born in England, she and her father moved to Kenya when she was a young girl. Raised around wild things, she had a love and respect for Africa's lands and creatures and her best friend was a Nandi tribes boy who taught her to hunt. Her father raised horses and she became an expert horsewoman and racehorse trainer. Mostly, she was a woman who was unafraid to try new things, leading her to become a great adventurer and aviatrix and bush pilot, which ultimately led her to becoming the first person to fly nonstop from Europe to America. We'd follow her star any day!
One of the greatest memoirs of all time, Long Walk to Freedom: The Autobiography of Nelson Mandela might just be the one book we need to get through these hard times. He endured 10,000 days of imprisonment and when he was released at the age of 71, the freedom fighter showed the world that his spirit hadn't been broken, going on to become the president of South Africa. Mandela wasn't just the greatest leader the country ever had but he was an international hero and one of the greatest moral and political leaders of all time. His lifelong dedication to fight against racial oppression in South Africa won him the Nobel Peace Prize and his life continues to serve as a guiding light for oppressed people around the world and anyone going through struggles and setbacks.
Step back in time to an Egypt that once was with The Alexandria Quartet. This masterpiece by Lawrence Durrell made up of four small novels is a lush and seductive tale of friends and lovers in Alexandria before WWI. Its central theme is love conveyed across the different viewpoints and experiences of the characters that make up these stories and whose common ground is the city.
It seems like most stories that take place in Africa are epic and Cutting for Stone proves it. The story of twin brothers, Marion and Shiva Stone born of a secret union between a beautiful Indian nun and a brash British surgeon unfolds across five decades in India, Ethiopia, and America. Orphaned by their mother's death and their father's disappearance, their coming of age story is one of love and betrayal, compassion and redemption.
If you're an animal lover, you'll fall in love with this book. If you're not, prepare to become one if you read it. The Elephant Whisperer is the heartwarming story of conservationist Lawrence Anthony who relents to accepting a herd of rogue elephants on his Thula Thula game reserve in South Africa, deep in the heart of Zulu country. The alternative to him not accepting them is that they would be killed because of their dangerous behavior. No sooner does he take them on when these delinquents start planning their escape and Anthony has to work fast to build a bond with them in order to rehabilitate and save them. In the process, the naughty herd teaches him about life, too.
The Power of One is a suspenseful novel that takes you on the epic journey of Peekay, a boy born during the birth of apartheid in 1939 South Africa. This coming-of-age story deals with his abandonment, experiences with racism and what it takes to survive in an unforgiving environment. Ultimately, it is about the power of hope and resilience we can all have as individuals.
To date, there are 22 novels in Alexander McCall's No. 1 Ladies Detective Agency. If you're new to this highly acclaimed series, then you've got some catching up to do on Precious Ramotswe, Botswana's best (and only) female detective. Known for her wisdom and street smarts, this good-hearted detective is an example of girl power in action. These short novels offer a perfect escape right now and are great reading (or audio) material for young and older adults looking for lighthearted but uplifting stories.
"The Kabara groups taught me much regarding gorilla behavior. From them I learned to accept the animals on their own terms and never to push them beyond the varying levels of tolerance they were willing to give. Any observer is an intruder in the domain of a wild animal and must remember that the rights of that animal supersede human interests." – Dian Fossey was a young woman and an occupational therapist when she traveled to Africa in 1963. Visiting Uganda, she came into contact with Virunga's mountain gorillas and it changed her life. Gorillas in the Mist is her riveting account of the research she conducted in the remote rain forests in Rwanda studying the great apes. Her great understanding, bond and unlimited love for these misunderstand creatures destroyed the myths that had been built around them and changed the way we view gorillas. Her research studying their group behavior provided her with a life of adventure and friendship, but it also entailed hardship and heartbreak. It's Fossey's passion, dedication and determination that we have to thank for the protections the endangered gorillas in the Congo, Rwanda and Uganda have today. A must-read for anyone who's ever had a desire to see these incredible creatures who we share 98% of our DNA.