WE KNOW AFRICA
Welcome to the African Travel safari blog. In this space, we share inspirational stories and ideas on adventures in Africa, plus our latest social posts!
New Why Safari Webinar Series and Campaign
May 4th, 2022, by Kristen Malaby
African Travel, Inc. is sharing why an African safari needs to move off everyone's dream list and instead become a reality while giving travel advisors the tools to inspire clients and sell the destination.
We are highlighting the many compelling reasons to visit Africa in a new webinar series launching May 10 and running now through August 2022. You are invited to spend 15 minutes with Africa Travel's experts to learn about safaris and planning tips for different styles of travel. "Like the stripes of a zebra no two clients are the same. That is why we launched our popular summer webinar series to help you find the right Africa for each guest's unique travel style," said African Travel President Sherwin Banda.
"We will share the next great adventures, experiences beyond the jeep and what's new in 2023 as well as provide ideas for some of our fastest growing segments including families and those wanting to celebrate a big occasion or honeymoon," said Banda.
While the series is available both live and on demand, people are encouraged to register to not miss accessing some value-add experiences like elephant encounters for families and exciting island hopping if clients book a safari after the webinar.
Just as African Travel is a one stop shop for air, hotel and experiences, the outfitter also launched a Why safari digital page with all the information you need for planning a safari, highlights what makes a safari unique, and answers frequently asked questions. You can also learn about immersive wildlife experiences, how to rejuvenate and relax on a wellness safari and some of the continent's most unique lodges and camps.
Advisors can also share a new Travel Planning Guide that is customizable with an advisor's logo and contact details. The guide is also a great reference tool, featuring information on the value of a safari and destination guides with a video, seasonal calendar, and top experiences. Additional infographics, social posts, blog content, and marketing assets are available to advisors who have completed the African Travel Academy and are African Travel Specialists.
When asked why this campaign now, Banda responded, "After years of restricted travel globally, everyone is asking what's next and where next? Travelers want to make up for lost time and are looking at making their dream list a reality. Africa is naturally on the top of this list, but we must do more to move it to a place they visit now." "At the beginning of the year we launched our ideas for Africa's "Greatest of All Trips" GOAT safaris. We realized we can't just share experiences; we have to show why Africa is a good investment.
"Africa will always deliver epic encounters of wildlife found only in Africa, but you get to explore the cradle of humanity, access expert guides, enjoy great services and African inspired lodges and camps, discover world heritage sites, relax in nature's wide-open spaces and enjoy experiences that are life-changing for both travelers and the Africans they meet," added Banda.
To learn more about Why Safari, visit https://africantravelinc.com/content/why-safari
For more details on the African Travel 2022 Webinar Series, visit https://africantravelinc.com/content/Why-Safari-Webinar-Series
May 10th | Family Safaris
Experiences to suit each family's style and interest.
RSVP

May 24th | African Romance & Honeymoons
Ideas for honeymoons, weddings and special celebrations.
RSVP

June 14th | LGBTQ+ Pride Safaris
Explore experiences unique to LGBTQ+ guests.
RSVP

July 12th | Next Great Safari Adventures
Discover Africa's hidden gems.
RSVP

August 9th | Africa's Cultural Connections
Our favorite art, food, culture and heritage experiences.
RSVP

August 23rd | What's New in 2023
Learn about new journeys and destinations.
RSVP
Earth Day 2022
April 22nd, 2022, by Jonathan Brannan
This Earth Day we celebrate the beauty of our planet and raising awareness of conservation and climate change.
This year's theme is 'Invest in Our Planet' and everyone is encouraged to act (boldly), innovate (broadly), and implement (equitably). We understand that it is going to take all of us to preserve and protect our health, our families, and our livelihoods.
Next-Level Sustainable Experiences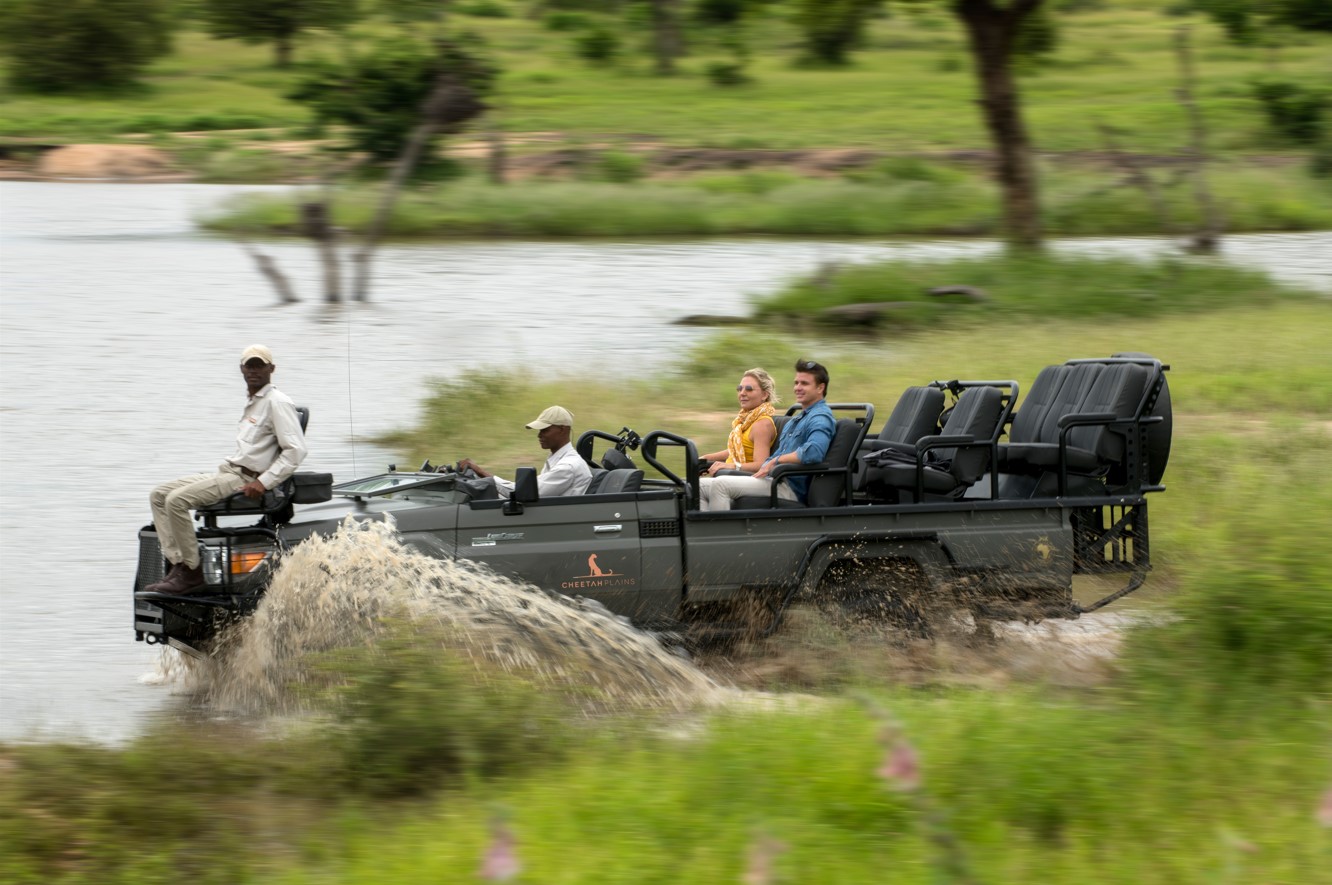 At African Travel, we recognize the importance of conservation, a green future is a prosperous future. In partnership with The TreadRight Foundation, we support three pillars: people, wildlife and the planet.
Visiting Africa is all about the memorable experiences you make with its people, culture, and wildlife while also learning about the importance of preserving and rejuvenating what makes the continent so special.
The world's wildlife population is balancing on a dangerous precipice. We have partnered with leading wildlife organizations to work to protect and rehabilitate elephant, rhino, and big cat populations around the world to restore nature and build a healthy planet for our children and their children.
We have highlighted some next-level experiences that connect guests with Africa's people, environment, and wildlife and leave a positive impact on local communities. Every safari includes a donation to wildlife conservation or a child's education. In East Africa, we invest in future conservation leaders, supporting a local child's participation in the Life & Land Wildlife Warrior Program. This program aims to educate the next generation of conservationists - who live in prominent wildlife areas - about the importance of wildlife conservation and tourism.
Net Zero Goals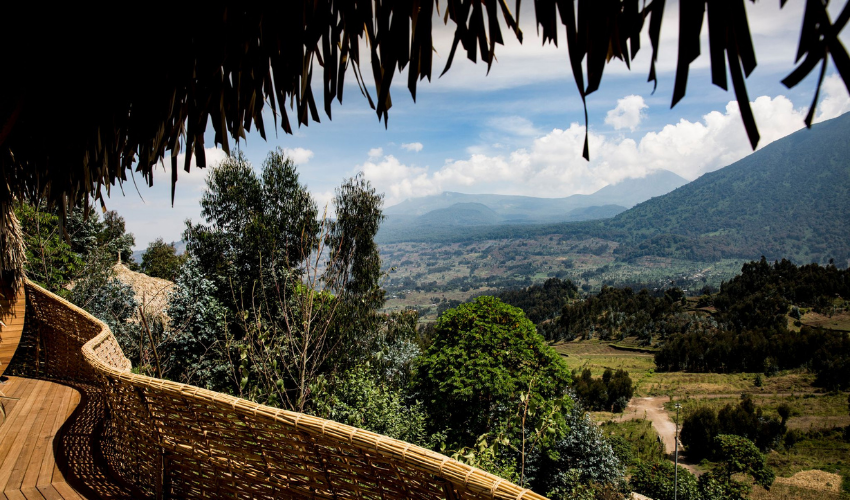 Travel has great power to do good, but we must also recognize the role it plays in climate change – the greatest risk to our planet. As a travel company, we do not shy away from our responsibility.
Along with our parent company, The Travel Corporation, we have taken the next step in our collective net zero journey and have committed to science-based reduction targets. TTC has developed company-wide emission reduction targets that are currently under review by the Science Based Targets initiative (SBTi) and will be announced later this year. Science-based targets ensure we reduce our emissions in line with keeping the global temperature well below a warming of 1.5 C by mid-century.
We have continued to accelerate our climate action efforts in response to the glaring threat of climate change to our planet, communities and wildlife. Last year we launched our 5-point Climate Action Plan, committing us to Measure, Reduce, Remove, Offset, and lastly, to Evolve. This has given us the flexibility to adapt our plan as new guidance and technologies become available. We are actively working with industry and destination partners and investing in promising nature-based climate solutions.
In 2021, TreadRight invested in GreenWave and Project Vesta, two nature-based carbon removal solutions which are showing very promising results in their pilot stages. In addition, TTC and TreadRight have joined forces with VisitScotland and The Travel Foundation in a new project that aims to shape Scotland as the world's first net zero destination. In alignment with TTC's commitment to net zero, this pilot project will develop a structured process to better understand, avoid, and otherwise reduce in-destination travel emissions through a joint effort between the tour operator and destination, and will benefit destinations worldwide in the transition to become low-carbon destinations.
Learn more about our climate action plans here.
Sustainable Kenya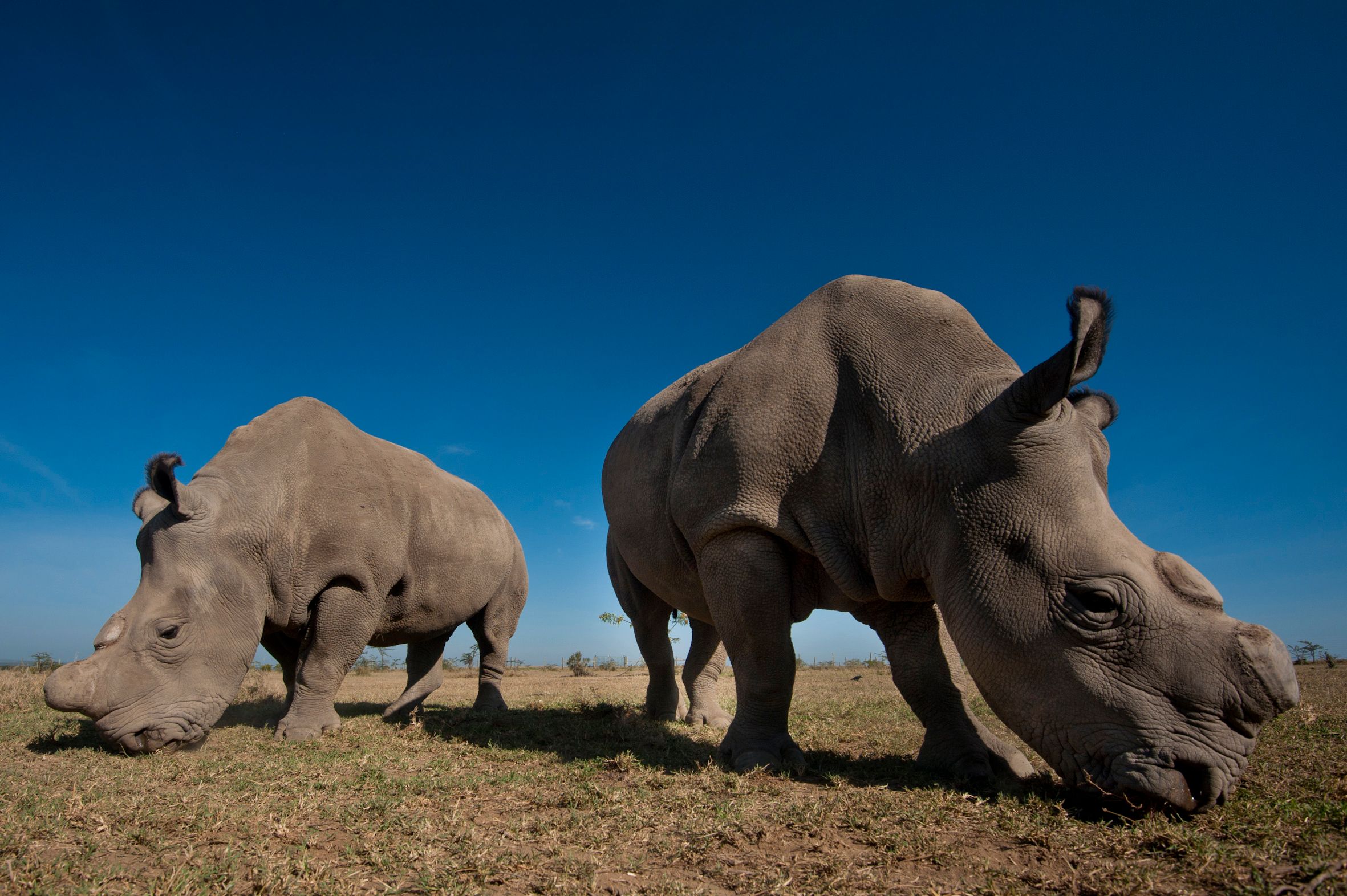 Generations of adventurers have traveled to Kenya in search of a safari into quintessential Africa. Kenya does not disappoint with one of the greatest natural shows on earth. The annual migration of hundreds of thousands of wildebeest and zebra crossing the Masai Mara's rolling grasslands and wooded savanna is a sight to see. Luckily a luxury safari to Kenya does not come at the expense of sustainability. There are a variety of experiences that invest directly in the future of our planet and guests will not be disappointed. Learn how to experience conservation first-hand - and contribute to the future of wildlife conservation in Kenya.
To book a sustainable safari contact African Travel, Inc.
at 1 (800) 421-8907
Five Female Heroes Changing the Food and Wine Industry in Africa
March 7th, 2022, by Chelsea Todaro
Our CEO Lucille Sive, shares her top five female heroes in Africa who are changing the game in the male-dominated food and wine industry. During Lucille's 36-year journey as a female executive in the travel industry, she's spent years of dedication promoting women empowerment and gender parity across the globe. Affectionately known in the travel industry as "The African Queen" and a South African native, Lucille has a heavy involvement in community projects in Africa and meeting inspirational women leaders along the way. Coincidentally, Lucille shares her birthday with International Women's Day on March 8th.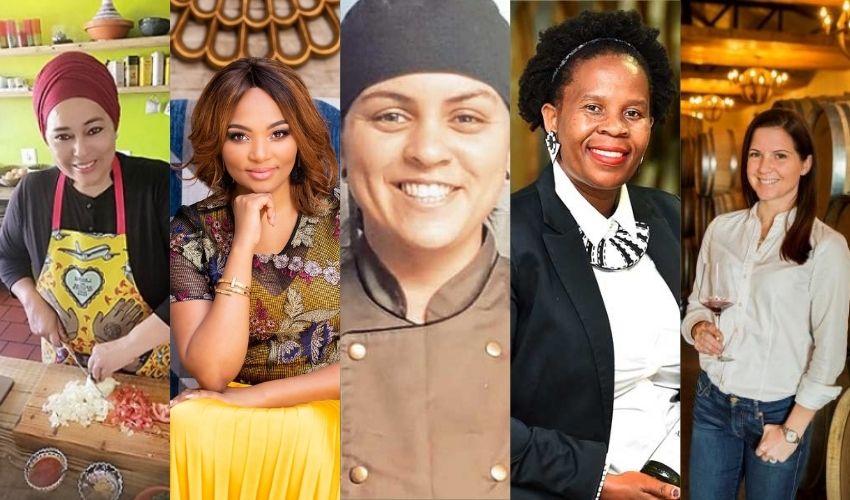 "Success and good leadership are achieved through hard work, dedication, making mistakes, learning as you go and staying true to yourself," Lucille said. "I believe these five African women are true indicators of this, and they inspire not only myself but many aspiring female leaders."
This year's International Women's Day theme, #BreakTheBias, fits perfectly with Lucille's list of inspirational women who are breaking barriers as female leaders and entrepreneurs.
Ntsiki Biyela, South African winemaker and owner of Aslina Wines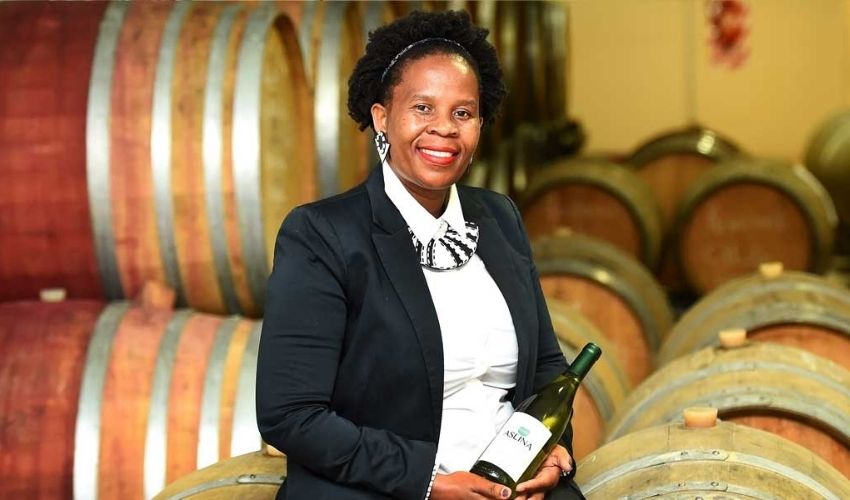 Ntsiki Biyela grew up in Mahlabathini, a rural village in KwaZulu-Natal, and became the first black female winemaker in South Africa as head winemaker at Stellekaya Wines. In 2016, she established Aslina Wines, inspired by the strength and determination of the biggest influence in her life, her grandmother. Today, Aslina is renowned for its range of premium wines and is the realization of Biyela's dream to create an exceptional world-class brand.
Ntsiki's thoughts on this year's #BreakTheBias theme:
"The theme basically means what is known to the public about women (which is not true) has to change, and we are changing it."
Fayruza Abrahams, owner of Taste Malay in Cape Town's historic Bo-Kaap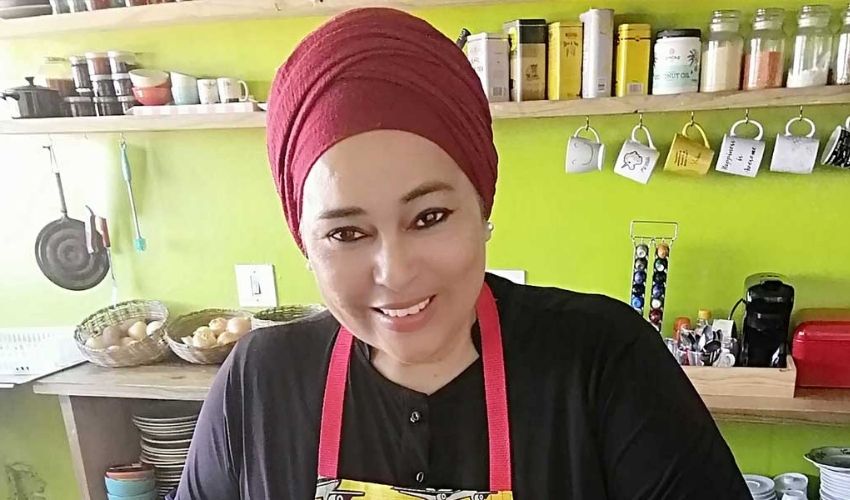 Fayruza Abrahams is a well-traveled, food enthusiast and successful entrepreneur with her business, Taste Malay, in Cape Town's Bo-Kaap neighborhood. Abrahams is dedicated to teaching guests from around the world about her culture, heritage and the lovely traditional Cape Malay foods she grew up cooking. Abrahams' classes have become very popular on social media and television. During a visit to Cape Town, guests can visit Taste Malay and experience either a Cape Malay Dessert cooking experience or Samosa Folding Class where they will learn how to mix spices and fold and fill samosas with Abrahams.
Fayruza's thoughts on this year's #BreakTheBias theme:
"I would like nothing more than to see a world or society that is free from bias and stereotypes that are equitable and inclusive."
Siba Mtongana, South African celebrity chef and owner of SIBA The Restaurant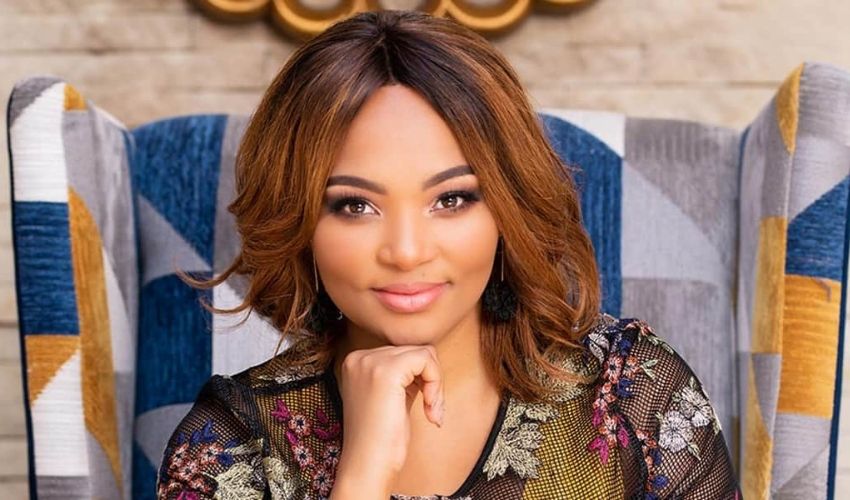 Siba Mtongana grew up in the township of Mdantsane near East London, South Africa. Mtongana has broken industry barriers through her passion for food and people, becoming an international multi-award winning, culinary extraordinaire, food expert, author, and entrepreneur. In addition to her show on Food Network, Siba's Table, she is currently a judge on Chopped South Africa, alongside Jenny Morris and David van Staden. She also opened her own restaurant, SIBA The Restaurant at The Table Bay Hotel, that serves unique recipes encompassing world flavors with an African flair and where guests can dine during their stay.
Siba's thoughts on this year's #BreakTheBias theme:
"Being different doesn't have to be treated differently … it's something that can be celebrated instead of being resisted. There will always be challenges in life, however, don't dwell on them and always be on the lookout for opportunities that will propel you to the next phase. When you do come across those rare and precious moments – DO NOT BE AFRAID TO JUMP!"
Bianca Schreuder, pastry chef at Xigera Safari Lodge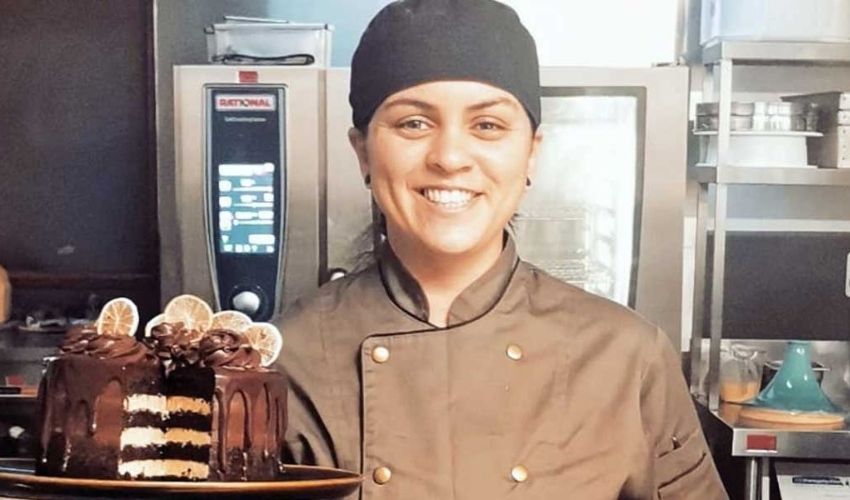 Bianca Schreuder is a pastry chef at the world-renowned Xigera Safari Lodge in the Okavango Delta and her culinary journey began in her childhood, being surrounded by a family who loves to cook. Inspired by her brother who enrolled in culinary school, Bianca immediately knew her passion was for pastry, and received a behind-the-scenes tour of the kitchens her brother worked in. After years of following her heart, she has accomplished her dream of being a pastry chef, learning many different cultures, cuisines, and techniques. "What I love most about the industry is how much you can accomplish, with the correct mindset.You don't only grow as a chef bit you grow as an individual," says Schreuder.
Bianca's thoughts on this year's #BreakTheBias theme:
"A kitchen especially has a very masculine feel and energy, so as a woman breaking the bias doesn't mean I am anti-masculinity, it means I am pro-femininity. We as women should continue empowering each other to always be the better version of ourselves to always stand tall and strong."
Andrea Mullineux, South African winemaker and co-founder of Mullineux & Leeu Family Wines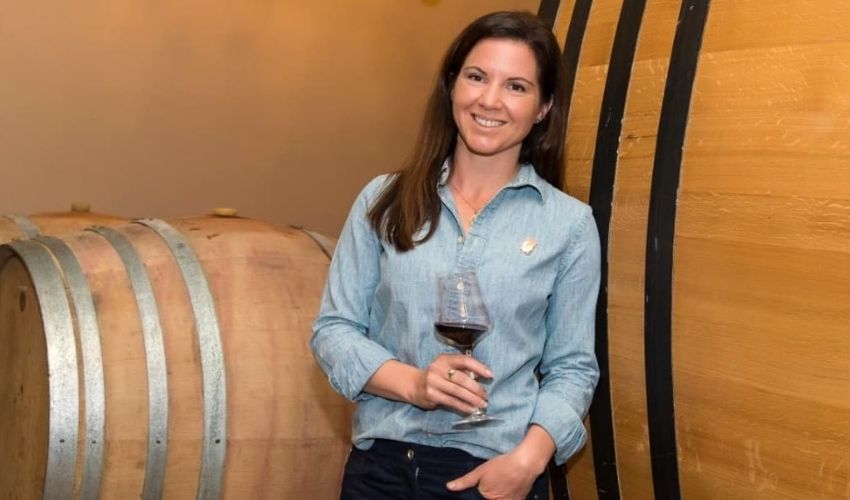 Andrea developed her passion for wine at the family dinner table, growing up in San Francisco. After studying Viticulture and Oenology at UC Davis and completing a handful of harvests in the Napa Valley, Andrea worked in Stellenbosch and Chateauneuf. Andrea's love for South African wine brought her back to South Africa, where she learned further about vineyards and cellars. Mullineux was established in 2007 when she settled in the Swartland wine region, north of Cape Town. In 2016 she was awarded International Winemaker of the Year by Wine Enthusiast and her winery became one of South Africa's most celebrated wine brands locally and internationally. In 2020 the winery received thirty 5-star ratings from Platter's South African Wine Guide, as was awarded Platter's Winery of the Year 4 times in 2014, 2016, 2019 and 2020.
Andrea's thoughts on this year's #BreakTheBias theme:
"Be strong and stay strong. Stick to what you know is right regardless of the people trying to dissuade you or distract you. Put in the hours and the grit - not for anyone else but for yourself."
To book an African safari contact a safari specialist
at (800) 421-8907